Orderhive
Cos'è Orderhive?
Orderhive è un software di gestione di ordini, spedizioni e stock per i dettaglianti che operano online. Automatizza l'aggiornamento dello stock su canali come Amazon, eBay, Etsy, Shopify, BigCommerce
Scopri di più
, WooCommerce, ecc. Ottimizza l'adempimento degli ordini attraverso l'integrazione di Orderhive con Amazon FBA e l'adempimento multicanale. Stampa le etichette e traccia i pacchi di USPS, UPS, FedEx, DHL, ecc. in Orderhive con pochi clic. Gestisci con facilità il drop shipping, gli ordini all'ingrosso, gli acquisti, i pagamenti, il monitoraggio delle spedizioni e molto altro.
Mostra meno
Chi utilizza Orderhive?
Orderhive è adatto a dettaglianti di tutto il mondo che desiderano ottimizzare e automatizzare i processi di stock e ordini.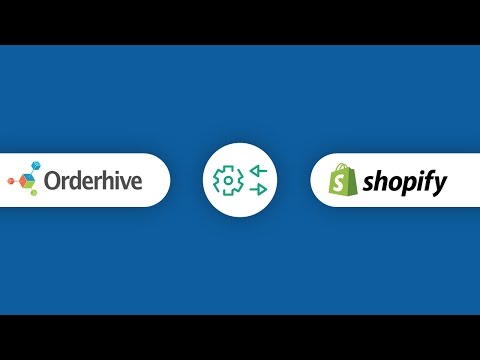 Hai dubbi su Orderhive? Confrontalo con una delle alternative più diffuse
Non disponibile nel tuo paese
Versione gratuita
Prova gratuita
Versione gratuita
Prova gratuita
Moshe
Manager (Israele)
Utente LinkedIn Verificato
Commercio all'ingrosso, 11-50 dipendenti
Ha utilizzato il software per: 1-5 mesi
Great, just great! Their customer service is much better than other alternatives.
Commenti: - Inventory Sync across all marketplaces.
- Saved us money in operating expenses.
- Helped us reach higher ranks in many marketplaces including eBay and Amazon.
- Allows us to provide better customer service.
- Allows us to work with Drop Shipper with ease.
- Allows us to make better PO (since we know exactly how many products were purchased across all marketplaces).
Aspetti positivi:
Customer support: They have responded within few hours and was available on the phone / Skype whenever I needed them. Software: They offer integrations with all the main marketplaces and there isn't any limitation on the number of users. for each marketplace. They have templates for each situation you may encounter as a business such as an invoice, PO and many more. It's possible to export any information you need, create new orders via their system which is very valuable to manufacturers, as they work with Dealers. Price: I've checked all their competitors: Skubana, Zentail, SolidCommerce, Sellbrite and more, and I can tell you with complete confidence that at this time, Orderhive offers the best price for the features they provide. Ease of use: Their system is more advanced than most of their competition. They provide many features so it takes few days to get the hang of it but in return, you have control of everything. Their only real competition, in my opinion, is Sellbrite but the price difference doesn't justify it. My overall impression of them is very good and I suggest that if you manage more than two marketplaces and have an issue maintaining inventory count, try them. I'm certain you won't regret it.
Aspetti negativi:
In my opinion, they are missing a listing tool, better analytics tools, and PO to be a complete package but I'm not complaining since you can solve two of those issues with a little bit of knowledge in Excel.
Vendita al dettaglio, 11-50 dipendenti
Ha utilizzato il software per: Più di 1 anno
For the money Orderhive works better than some really expensive programs we have tried.
Commenti: Orderhive is an overall great value. Its inventory, kitting and bundling capabilities have made managing our inventory very easy. It has more robust inventory features than Zentail and SkuVault, however in other areas it still has a way to go. It has been more accurate with tracking our inventory across the marketplaces than other programs, and while it has more features, Inventory is really the only one we use regularly. I would love to see it grow into multi-channel listing management and add some more basic features and rules, but overall we are very happy with orderhive and will continue to use it.
Aspetti positivi:
It offers a good solid inventory solution. It has been hard to find a program with Multi-warehouse inventory tracking that doesn't cost a fortune. Unlike most other programs Orderhive will take the inventory out of the location that it is shipped from , keeping a more accurate inventory of each warehouse. The accuracy is pretty solid, as we have not found one yet that works for our sku set and setup, but Orderhive has been the best so far.
Aspetti negativi:
*No half cent pricing- unable to use many of the built in features. *Partial ship orders from multiple warehouses. You cannot split an order into multiple warehouses to ship
Johanna
Consultant (USA)
Utente LinkedIn Verificato
Salute, benessere e fitness, 51-200 dipendenti
Ha utilizzato il software per: 1-5 mesi
OrderHive ROCKS!! Easiest integration flow I have come across
Commenti: IN LOVE..will recommend.
Aspetti positivi:
integration and chat help. pricing and easy of setup
Aspetti negativi:
pros are not always super responsive cs time and onboarding calls can be challenging because not native english speakers - but totally doable.
Settore automobilistico, 2-10 dipendenti
Ha utilizzato il software per: Più di 2 anni
One of the best Inventory management Software, however they still need to improve their quality!
Commenti: So far good, hope they take care of testing and improve their quality to have a stable software able to use easy, fast and without issues and bugs.
Aspetti positivi:
Easy to use, good features that works with many retailers, automations is one of the best features.
Aspetti negativi:
Software still missing some features, needs improvement, we've been facing many issues and bugs the last couple of months and have to reach customer support on weekly basis to have it checked and fixed! They give hard time to their customers to do the testing for them!
Cosmetica, 11-50 dipendenti
Ha utilizzato il software per: 6-12 mesi
Good Product
Commenti: Support has been very helpful and responsive. Easy to set up and integrate with current software.
Aspetti positivi:
Inventory Management is most effective for us. We are using it for the fulfillment starting next month.
Aspetti negativi:
There is not an option to utilize bar code scanning for picking and shipping.