Humanity
Cos'è Humanity?
Humanity è la principale piattaforma di pianificazione del personale basata sul cloud e accelera la creazione di programmi fino all'80%.
Mostra meno
Chi utilizza Humanity?
Humanity risponde alle esigenze di pianificazione delle piccole medie e grandi imprese di tutti i settori (vendita al dettaglio, servizi alimentari, assistenza sanitaria, strutture ricettive…).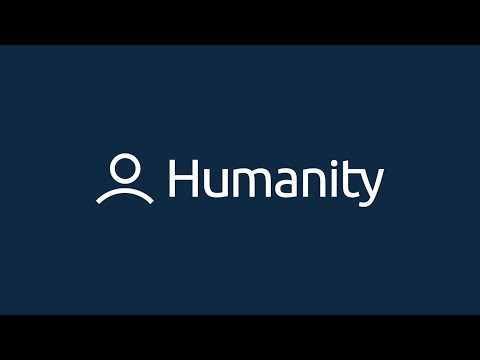 Hai dubbi su Humanity? Confrontalo con una delle alternative più diffuse
Non disponibile nel tuo paese
Versione gratuita
Prova gratuita
Versione gratuita
Prova gratuita
Michael
Employee Experience Director
Utente LinkedIn Verificato
Servizi finanziari, 51-200 dipendenti
Ha utilizzato il software per: Più di 1 anno
Scheduling made easy!
Sottotitoli in italiano disponibili nel lettore video
Kyle
Instructional Technology Specialist (USA)
Gestione formativa, 2-10 dipendenti
Ha utilizzato il software per: 6-12 mesi
Scheduling Made Simple!
Commenti: ShiftPlanning has been used at our facility for one year now. We are a college campus environment. Thus, scheduling for student workers can be a great challenge due to their dropping and adding classes and potential to working multiple part-time jobs, and of course, due to the differing course load, each student takes on. In the past, we used excel in combination with a learning management system to communicate and maintain student worker scheduling. I am the scheduler for student workers in our area. We have around 8-10 student workers, give or take which part of the year we are scheduling for. We schedule our shifts in a non-linear method. We like the availability feature that ShiftPlanning has. It is a static "when I am not available" table that you or your workers can fill out. At this point I supply entries into these availability tables based on student class schedules and external employment. We do this to prevent students from falsifying availability. ShiftPlannning has a pre-generate schedule wizarding system. This allows managers to schedule weeks, or months ahead of time, based on their current availability. If you are a manager for a college campus, then you may want to consider only doing this once a month for summers, and once a semester for spring and fall. You will be changing availability frequently during the beginning of each semester, almost all summer, and also during finals week. Duplicating the schedule for each week is as easy as two or three button taps on your mouse. Once a schedule is more concrete then this is super easy. During the high volatile periods mentioned above, we highly recommend not scheduling ahead of time. Just do one or two weeks worth of scheduling and make sure to communicate to everyone that the schedule will have a high degree of change. We have also enjoyed the use of the ping feature and other notifications to communicate to students when they should be at work.
Aspetti positivi:
The strongest features of ShiftPlanning are the many methods for communicating when a worker is to work (general scheduling), when policy changes or other changes at work need to be quickly and easily assimilated to all employees (dashboard notifications), and when notifications need to be sent to just individuals (ping). All of this communication can be managed in ShiftPlanning. Workers can set up their cell phones to receive important notifications. Administrators can control which methods are mandatory and which communication methods are not. A worker can elect to be notified via email and/or text prior to their shift starting. Workers can access ShiftPlanning from any device since this a cloud-based service. Workers are able to make vacation requests ahead of time, even when there is nothing posted for the actual schedule yet. We would recommend a 2-week requirement for this type of request. Otherwise, student workers can request off via a trade shift or drop-shift option, if short notice is provided. All trades can be set to approval first by manager. It is super easy to setup different worker types by area, or by responsibilities. Thus, if you are budgeting out hours between different areas (positions) then you can easily view the subtotal for each while scheduling who should work when. It also gives you a clear distinction in schedule mode as to who can actually work during the designated times you are generating (i.e. 10 AM ' 12 PM, 1 PM ' 2 PM').
Aspetti negativi:
The only concern that we have is with tweaking the trade shift and trade drop feature. Workers who are shown as available for the entire shift don't have the option to select parts of a shift that they are actually available for. Important meetings or events outside of work cannot always be accounted for using the availability feature. The only way this can be done is to not use a static schedule and go to making a policy for weekly updates. Then making it the student worker's responsibility to maintain their own work availability. In our case, we want to stay with a static scheduling system to help reduce the sense of a changing hectic work schedule for our student workers. Thus, students will benefit by having the ability to select from a portion of a shift trade rather than having only the option to pick up all or none of the shift being made available.
Shoaib
People & Culture Officer (Bahrein)
Servizi finanziari, 11-50 dipendenti
Ha utilizzato il software per: Prova gratuita
Alternative considerate:
One of the best solutions i have come across
Aspetti positivi:
The customer service is unreal. I've had multiple calls arranged and any time i had a query they were always got back to me with an answer or solution with lightning speed. For an organization where employees don't work in shifts, Humanity doesn't tend to offer alot compared to other products out there, but it shines best when it comes to Shift planning and scheduling. In our company we don't tend to do shifts, that was the reason we opted for a product like CakeHR, but overall i was very pleased with their product and all the benefits you get from leave management to attendance tracking. Also their indept reporting system is very elaborate!
Aspetti negativi:
The mobile app isn't as good as the web version of the product.
Risposta di Humanity (Shiftplanning)
3 anni fa
Hi, Shoaib, Thank you for taking the time to share your experience with free Humanity trial, especially for the feedback for our team. We hope you will consider our platform if your scheduling needs change.
Roy
UCCS Presents Box Office Associate (USA)
Organizzazione eventi, 11-50 dipendenti
Ha utilizzato il software per: 6-12 mesi
Low-Hassle Shift-Planning
Commenti: Overall, Humanity is an effective way to organize employee scheduling. It is extremely easy to pick up and use, and it allows employees to have a greater freedom over their shifts through the ability to trade. Although this process is complicated at first, it definitely gets easier as you use it. The reminders are useful, and help with timeliness for shifts.
Aspetti positivi:
My favorite thing about Humanity is that it is incredibly easy to view and handle shifts without actually having to talk to a boss in-person. This streamlines this process, saving time for both supervisors and employees. Additionally, it has a simple and intuitive user interface and I was able to pick up most of the features without any in-depth training within several weeks. I also like that it automatically reminds you that you have a shift coming up a day before and an hour before the shift starts, thus making sure that employees are less likely to miss or be late to shifts.
Aspetti negativi:
The process of trading shifts is difficult, and especially difficult on the mobile app. Additionally, configuring availability hours takes a long time, however this only needs to be done once, unless availability changes regularly. The mobile app is also hard to navigate, as some of the icons can get confusing, however you won't need to do much more than clock in and out using the app - the rest can be done easily on a computer.
Risposta di Humanity (Shiftplanning)
4 anni fa
Hi, Roy, We're glad Humanity has been so useful to your team. We're always striving to upgrade both desktop and mobile app user experience, so thank you for acknowledging our efforts and providing suggestions for improvement. If you have any specific proposals, you can send them to [email protected], and for any difficulties you might experience, please feel free to reach out to our Support Team via Live Chat.
, 11-50 dipendenti
Ha utilizzato il software per: Più di 2 anni
this program saved my business
Commenti: We spent so much time just getting schedules done and then something would happen - some one is sick or their grandmother died - Then there was all the communication getting employees with the right skills to cover the shift -. I went looking for a scheduling software and got so much more. We use the dashboard and email features every day to keep staff aware of changes. Our business depends on everybody knowing 100s of ever changing details.
We use the email and training functions to keep the staff current with policy changes, to learn new systems and to refresh knowledge when things seem to be slacking.
Being able to send emails to specific groups let us communicate sensitive information securely to those who need to know.
I recommend this to everyone I know who has to manage any size business.
Aspetti positivi:
Communication - quick and flexible. most of my 20 somethings have a phone, rarely use email and rely on apps for everything. The phone app still needs some work but it has been the end of excuses about schedules the bulletin board keeps everyone communicating not just us to them but they communicate with each other.
Aspetti negativi:
Searching forward and back by months is awkward - google has the same issue with their calendars. I often need to go from a day view now to a day view months away. the path isn't intuitive
Kevin
Director of the Fitness Center (USA)
Istruzione superiore, 201-500 dipendenti
Ha utilizzato il software per: Più di 1 anno
Time Saver
Commenti: I manage a work study staff of 30+ students at a small college. Their work study job is not their first priority so availability, priorities, and their schedules are always changing. It's really nice to have a software to manage much of the administrative side of things. I upload the availability, spend an initial investment creating the schedule. If I have done my job correctly things pretty much run themselves throughout the rest of the semester.
Aspetti positivi:
Ease of updating availability for employees. Clearly seeing how many people can cover what shift. Ability for employees to drop, add, or trade shifts without me micro managing. Creating multiple classification of jobs to organize the different roles in the work place. Reporting makes it easy to submit to payroll.
Aspetti negativi:
The billing is a bit confusing. They bill based off of per user per month. With breaks and a rotating staff I often end up challenging the original bill I get. Customer service has always been good and responds quickly and makes changes.
Risposta di Humanity (Shiftplanning)
4 anni fa
Hello, Kevin, Thank you for the extensive review! In such a dynamic work environment, we're glad our app can provide peace of mind with managing different roles and availabilities. As for our billing process, it is set up by default to accommodate the majority of organizations, but, of course, as you have been able to tell yourself, we are always open for discussion in such specific cases such as your own. Our support team is available to you 24/7 via Live Chat on our homepage or app dashboard.