Cos'è Bynder?
Bynder è un modo semplice per gestire e distribuire le risorse digitali nel cloud. I team possono trovare rapidamente i file giusti, collaborare con modifiche e approvazioni in tempo reale e distribuire i contenuti a una varietà di canali e tipi di file. Con il DAM di Bynder al centro del proprio stack tecnologico di marketing, i marchi hanno il pieno controllo del proprio marketing tramite un portale centrale.
Chi utilizza Bynder?
Tutti i settori: reparti di marketing, consulenti del marchio, dipartimenti di comunicazione, responsabili del marchio, uffici stampa, agenzie di design, agenzie creative
Dove si può implementare Bynder?
Basato sul cloud
Locale
---
Informazioni sul fornitore
Assistenza di Bynder
Assistenza telefonica
Assistenza diretta 24 ore su 24
Chat
Lingue
francese, inglese, olandese, tedesco
Informazioni sul fornitore
Assistenza di Bynder
Assistenza telefonica
Assistenza diretta 24 ore su 24
Chat
Lingue
francese, inglese, olandese, tedesco
Video e immagini di Bynder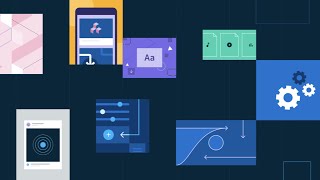 Confronta il prezzo di Bynder con prodotti simili
Caratteristiche di Bynder
Animazione
Archiviazione di documenti
Archiviazione e conservazione
Branding personalizzabile
Classificazione degli asset
Classificazione di documenti
Commenti/Note
Condivisione degli asset
Condivisione di documenti
Condivisione sui social
Controllo accessi/Autorizzazioni
Controllo del processo di valutazione
Controllo della posizione
Controllo della versione
Conversione di file
Creazione di report/analisi
Creazione video
Etichettatura
Filigranatura digitale (watermarking)
Flusso di lavoro configurabile
Gestione degli asset digitali
Gestione dei contenuti
Gestione dei progetti
Gestione del flusso di lavoro
Gestione della campagna
Gestione della distribuzione digitale
Gestione delle licenze
Gestione delle opere d'arte
Gestione delle scadenze degli accessi
Gestione di documenti
Gestione di metadati
Integrazioni di terze parti
Libreria multimedia
Libro cespiti
Linee guida del brand
Modelli
Modelli personalizzabili
Modifica del testo
Monitoraggio/analisi dell'uso
Opzioni di pubblicazione di contenuti
Pianificazione delle attività
Pianificazione strategica
Protezione PDF
Protezione audio/video
Protezione delle applicazioni software
Protezione delle immagini
ROI Tracking
Rendicontazione e analisi statistiche
Revisione di documenti
Revoca degli accessi
Ricerca del testo completo
Ricerca/Filtro
Single Sign On
Sovrapposizione del testo
Strumenti collaborativi
Supporto video
Trascinamento della selezione (Drag & Drop)
Video Editing
Ernest
Marketing & eCommerce Specialist (USA)
Utente LinkedIn Verificato
Beni di consumo, 11-50 dipendenti
Ha utilizzato il software per: 6-12 mesi
Unlimited Features and Customization, Great Support
Commenti: We came from manually coding our seasonal assets to a landing page for our dealers and distributors. It was a great experience for them but far too much time and effort to maintain. We Then migrated to an FTP solution that saved us a ton of time each season to upload assets but was an awful experience for our dealers. Upon researching DAM systems we came upon Bynder. We were drawn to them based on the branded experience and the ability to make it feel Ruffwear and not another generic file sharing platform. In the first 6 months the number of process improvements and ideas that have come about based on Bynder's abilities is amazing.
Aspetti positivi:
The amount of customization and branding combined with the features available are incredible. The on-boarding was organized and efficient. Post support, success manager is great to work with. The continuous improvements every month to the platform show the commitment to evolving the platform.
Aspetti negativi:
Due to the amount of features and customizations it can be a bit overwhelming unless you are in the system using it daily.
Jessica
Game Programmer (USA)
Utente LinkedIn Verificato
Software informatici, 201-500 dipendenti
Ha utilizzato il software per: Più di 2 anni
Bynder is very user-friendly and configurable
Commenti: Our sales and marketing digital asset management system and our graphics digital asset management system needed to be integrated. We required an easy-to-use and easy-to-manage solution. Bynder gives you access to everything.
Aspetti positivi:
It was made clear by the Onboarding Manager exactly what needed to be done and when. They gave us with tools to evaluate and spreadsheets to help us verify the platform's suitability for our purposes. The weekly sessions were fruitful, and the "homework" tasks were manageable. The database is well-built, but it also allows for a great deal of customization.
Aspetti negativi:
Metaproperties and permissions may have benefited from a bit more description of how they're used, especially how they're connected. Things didn't exactly go according to plan, so we had to go back a few times and reorganize.
Kathryn
Associate Manager of Creative Production (USA)
Beni di consumo, 501-1.000 dipendenti
Ha utilizzato il software per: Più di 2 anni
Good Overall Product - Needs Continuous Improvement
Commenti: The help-team is generally really responsive at the onset. But once the ticket has to go to engineering or product, I don't get any follow up on where my ticket stands or projected timelines for solving said problem.
Aspetti positivi:
Overall I like this product, I think it's generally user friendly for me as the admin. I find it easy to organize my assets and my users. Some of the reasons I find it cumbersome are because users within my organization are asking the system to do things that it's not capable of. (ie, using it more as a shareable dropbox as opposed to a directory of assets)
Aspetti negativi:
...that said... I find myself having to put in tickets to fix or implement things that feel like they should already be a part of the integration. For example, I asked the system to kick out a report. Within webdam, the report pulled up 4,000 assets that fit the criteria I searched for. However, when I kicked out the excel file, it only showed the first 1,000. What's the point of reporting if I can't see the whole report? Also, my department established a process in webdam for Regular users and it worked for a year or so and then suddenly stopped working due to changes made in the system. It's currently being sorted out now, but it was a frustrating discovery.
Mayank
CEO, Founder (Paesi Bassi)
Animazione, 2-10 dipendenti
Ha utilizzato il software per: Più di 2 anni
Alternative considerate:
Meets all project management needs of an animation studio
Commenti: Bynder is the platform where we manage our animation projects and meets our project management requirements in a perfect way so far except reporting tool.
Aspetti positivi:
Bynder is the most user-friendly and easy to use project management platform with its relative extensive features such as video brand studio, workflow manager and digital asset management infrastructure.
Aspetti negativi:
Although in overall Bynder is the most user-friendly and easy to use project management platform, it is hard to say that reports tool is that much user-friendly and sufficient to reflect all required statistical data.
Utente Verificato
Digital Asset Manager (Paesi Bassi)
Utente LinkedIn Verificato
Arredamento, 501-1.000 dipendenti
Ha utilizzato il software per: Più di 2 anni
Intuitive and easy of use
Commenti: Overall, I really like the way it's setup, and the flexibility you have to customize the product for your brand. We've done away with network folders, we've made more people self sufficient. We now know what assets we have. Duplications are pretty non existent. Got rid of allot of manual work on websites; cropping images, replacing documents etc.
Aspetti positivi:
I like the lack of folder structure, this combined with a good taxonomy, you'll find what you need in seconds.
Aspetti negativi:
Integrations and flexibility with CMS, but it's getting better. The stability and lack of customization of the Analytics. The rest are just some small issues.