Cos'è Vend?
Vend è un software per punto vendita basato sul cloud, progettato per consentire ai dettaglianti di vendere, misurare, gestire e far crescere la propria impresa. Dettaglianti di oltre 20.000 negozi
Scopri di più
utilizzano Vend per accettare pagamenti, tenere traccia dei clienti, gestire lo stock ed eseguire analisi dell'impresa, per ottenere informazioni approfondite e in tempo reale sulle prestazioni commerciali. Vend offre ai dettaglianti accesso agli strumenti più potenti e intuitivi rispetto ai sistemi di livello enterprise, ad una frazione del costo.
Mostra meno
Chi utilizza Vend?
Moda e accessori, arredamento per la casa e mobili, articoli da regalo, sport, hobby e musica, vendita al dettaglio di cibo e bevande speciali, prodotti per la salute, bellezza, elettronica e computer.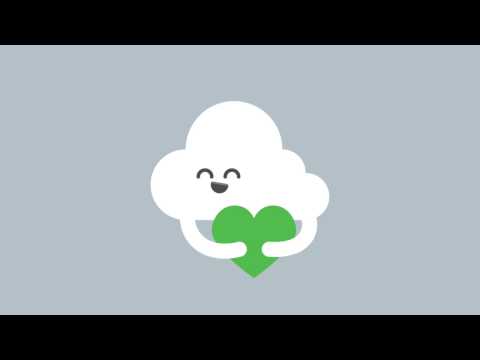 Hai dubbi su Vend? Confrontalo con una delle alternative più diffuse
Non disponibile nel tuo paese
Versione gratuita
Prova gratuita
Versione gratuita
Prova gratuita
Daniel
Co-Founder (Honduras)
Utente LinkedIn Verificato
Prodotti alimentari e bevande
Ha utilizzato il software per: Più di 2 anni
After 2 Years Working with Vend, We are extremely satisfied. It has added value to our business.
Commenti: Vend is a POS Platform that has helped us run our business smoothly. We love the ease of configuration and customization that is available. Looking forward to our growth expansion, we have concluded that we have made a right selection for a POS platform. It is a basically a Plug & Play installation for a new site with minor issues for a start up new store once you have your business running under Vend.
Aspetti positivi:
Pros: Intuitive interface. Most of our users are able to adapt in a few days. Reporting Structure is Good. We can replicate a site basically in few minutes. Only Online Software that actually complied with Regulatory Fiscal requirements with no additional customization. Cons: Which it could have more apps available for integration(Mobile Apps) and hospitality configurations. . Lack of Business Intelligence Interfaces.
Aspetti negativi:
Lack of application Integration with third parties. Even though I find Vend very functional, I would like to see vend have payments gateways integrated in our region or country (Honduras, Central America).
Risposta di Vend
4 anni fa
Hey Daniel, appreciate you taking the time to leave a review of Vend. Great to hear that you are extremely satisfied with using Vend and that it's added value to your business. That is the type of feedback we love to hear from retailers! If you have any integration suggestions that you'd like to see please reach out to our team and let us know - your feedback is valuable to us. Best, Lucia (Vend's Community Manager)
Abdulrahman
Owner (Kuwait)
Cosmetica, 2-10 dipendenti
Ha utilizzato il software per: Più di 2 anni
Alternative considerate:
Perfect App
Commenti: Amazing Experience with more than 2 years with a lot of updates and perfect customer service.
Aspetti positivi:
The software easy to use, anyone can use it even a person not educated, I had 2 salesman in my shop the was using it for 2 years and more. The monthly report very accurate and helpful for our company to easy calculate our monthly income statement. Tracking our COGS anytime so we can control our purchases. the inventory stock tracking perfect. Option with no tax good for our country because we don't have a taxes. Tracking my sales anywhere online by my phone a good features.
Aspetti negativi:
The monthly subscription fees little expensive specially for the small businesses/Home Businesses. So I recommend to have a plan customized for a small business with a low price kind of support them. Adding Arabic Language maybe will be a good idea and catching new users.
Michael
Owner (Australia)
Vendita al dettaglio, 2-10 dipendenti
Ha utilizzato il software per: Più di 1 anno
Fonte: SoftwareAdvice
Unhappy
Commenti: Unsatisfactory
Aspetti positivi:
Not much at all. Especially the poor customer service when you encounter problems
Aspetti negativi:
Customer service is slow and can be unhelpful due to lack of knowledge of their own system
Andre
Sales Executive (Sudafrica)
Settore automobilistico, 2-10 dipendenti
Ha utilizzato il software per: Più di 1 anno
Excellent & Simplified POS Software
Commenti: The change to Vend works out very well according to an expense point of view. We've saved huge number of rands in POS equipment, support and consultancy expenses
Aspetti positivi:
It's really so natural to utilize, and preparing new colleagues requires just minutes, as the plan of the framework is instinctive and very thoroughly examined
Aspetti negativi:
VEND has a hearty contribution of elements and functionalities; however very much like any other software, there's no "great" answer for all organizations. To begin, Vend is certainly not an across the board POS arrangement. Since it's appropriate for retail organizations, it doesn't have fundamental elements for organizations in the food business to deal with their tasks, for example, endlessly table side requesting, custom menu and floor plans, and full-administration or quick relaxed administration.
Hines
Freelance Web Developer (USA)
Utente LinkedIn Verificato
Ha utilizzato il software per: Più di 1 anno
I'm currently operating three locations, and Vend has been helpful so far
Commenti: The simplicity to set up the inventory does save our staff a lot of time. The integration for the receipt printer, payment terminal, and cash drawer is also pretty simple. And if you run into any issues, the customer supports were also quick to respond. If you are an entrepreneur who just opened shop, I'd recommend going with Vend.
Aspetti positivi:
It's simple to setup and if you have any questions, you can usually call customer supports who pick up pretty quickly. This product will help you conduct transactions, manage inventory, and set promotions. I'm sure there are more features, but those were the ones I mostly use, and so far I have not encountered any major issues.
Aspetti negativi:
I wish there were more options on payment services than just Vantiv. Also, since this is cloud base, it will take a while for all your products to sync. For instance, if you're uploading new product and plan to do a count, I'd suggest waiting about 5 minutes for the upload to be completed before setting up the inventory counts to be safe.
Risposta di Vend
4 anni fa
Hey Hines, thanks for your detailed review of Vend POS! Great to hear that you've found Vend simple to set up and run, and that Vend is saving your staff time. In regards to payment services, Vend has a number of integrated payment options depending on your location. For example, in the USA, you can use Vantiv, Square or PayPal. For more information go to www.vendhq.com/tour/accept-payments. If you have any questions please don't hesitate to reach out. Best, Lucia (Vend's Community Manager)