Prodotto locale
Docebo
Prodotto locale
Cos'è Docebo?
Docebo è una piattaforma di apprendimento basata sull'intelligenza artificiale che sta cambiando il modo in cui le persone apprendono sul posto di lavoro. Docebo ha clienti in oltre 80 paesi di tutto
Scopri di più
il mondo, è disponibile in oltre 40 lingue e si configura come una perfetta piattaforma di apprendimento IA per aziende a livello globale. Docebo è l'unica piattaforma di apprendimento che combina l'apprendimento formale, sociale e pratico con la gestione delle competenze per massimizzare le prestazioni degli studenti.
Mostra meno
Chi utilizza Docebo?
Docebo è una soluzione versatile e scalabile progettata per soddisfare le esigenze di aziende di qualsiasi dimensione, dalle PMI alle grandi aziende e alle imprese di livello enterprise.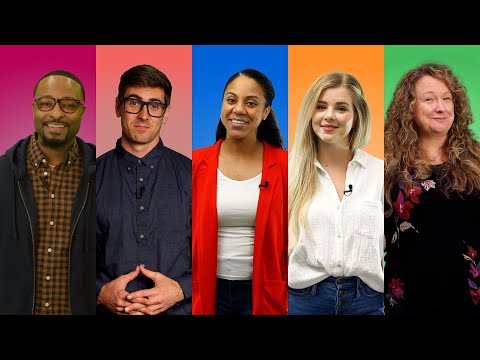 Hai dubbi su Docebo? Confrontalo con una delle alternative più diffuse
Versione gratuita
Prova gratuita
Versione gratuita
Prova gratuita
Daniele
Media Consultant (Italia)
Utente LinkedIn Verificato
Marketing e pubblicità, 1.001-5.000 dipendenti
Ha utilizzato il software per: Più di 2 anni
e-learnig e reositoriy sempre accessibile
Commenti: Come fruitore mi trovo molto bene sulla piattaforma docebo che permette di accedere a corsi dove si possono mescolare contenuti video a presentazioni tradizionali, accesso ai file, test intermedi e conclusivi- Ovviamente l'efficacia di un corso dipende da quanto è bravo il formatore a sfruttare gli strumenti e Docebo ne mette a disposizione parecchi. Per la mia azienda la personalizzazione della piattaforma è talmente customizzata da farlo sembrare uno strumento sviluppato internamente.
Aspetti positivi:
L'accesso ai corsi è rapido. I corsi svolti diventano archivi dove reperire sempre i documenti formativi, le funzioni di filtro per mettono di navigare nei corsi agevolmente anche dopo anni di formazione.
Aspetti negativi:
La gamefication della piattaforma sembra essere un tassello ancora da perfezinare
Gerhard
Product Manager (Austria)
E-learning, 2-10 dipendenti
Ha utilizzato il software per: Più di 2 anni
An LMS with almost infinite possibilities
Commenti: Overall Docebo is one of the Top notch solutions when it comes to LMS-tools. It helped us setting up a whole new business within a really short time range because of good onboardings.We created a missing piece in our branch and with it we solved one of the biggest challenges out branch has.
Aspetti positivi:
Docebo is a more than complete LMS which makes it easy to lesen/teach specific content created either directly on the platform or with additional software authoring tools.What I like the most are the widespread possibilities we have because of the number of features. Even after using it for almost five years there are still functions I didn't know.Because if the constant development the software becomes better every month.The reporting possibilities are also a huge plus compared to other solutions. It has never been that easy to check the of a users learning experience.
Aspetti negativi:
Because of the mentioned wide range of features it takes some time to get familiar with all functions.Sometimes I get the feeling that working on new stuff is more important than improving existing features, even through it is requested a lot.Not saying they ignore the requests, but sometimes the development takes a lot of time.
Erik
Sr. Manager of L&D (Canada)
Internet, 501-1.000 dipendenti
Ha utilizzato il software per: Più di 2 anni
Alternative considerate:
Docebo is a cost-effective customizable powerhouse LMS
Commenti: Docebo was very simple to roll out. It is very turn-key experience early-on, but also allows you to grow it into the LMS of your dreams. My LMS admin has been able to shape the learner experience by utilizing all the many customization features Docebo has. It is an integral part of our company's daily learning.
Aspetti positivi:
The control the platform gives you. The customization options are off the charts! We've completely bent Docebo to our desires and set up various views for different roles and departments, as well as customer reporting. The white label experience is also fabulous.
Aspetti negativi:
The thing I least like about Docebo is actually an asset to them. They offer additional modules including social learning and learning insights, but both at additional cost. Since we didn't purchase those when we first started with Docebo, now I'll have to get separate budget approval for them.
Izzy
Business Analyst (USA)
Servizi e tecnologie dell'informazione, 201-500 dipendenti
Ha utilizzato il software per: 6-12 mesi
Alternative considerate:
Powerful Technology that Requires Lengthy Implementation
Commenti: Everyone at Docebo is extremely helpful and kind. Our implementation specialist was very transparent with us. When she couldn't answer a question we had for her, she made sure to follow up once she found the answer. Our CSM has also been great! Always very responsive. Docebo has allowed us to tackle so many new projects and provide our learners with a ton of new on demand resources and training. We are so excited to see what is down the road for Docebo!
Aspetti positivi:
Customization - The ability to customize homepages, additional fields, notifications, etc. has been extremely useful. Usability - Our users find it very easy to use on their end. It is very user friendly Overall Training - We have been able to accomplish a ton of training since we went live a few months ago. We have been able to create training in house and assign it to our sales teams in Docebo and upload content from an outside provider. This has given our learners a ton of opportunity to learn when they want and where they want. The People - Everyone we have worked with at Docebo have been very responsive, knowledgeable, and friendly.
Aspetti negativi:
Would love move functionality when it comes to reporting, surveys, and rating/commenting on courses. We'd like more customizable and powerful reporting. We need the ability to send pre and post course surveys for many courses (same survey, but need to know which course it is filled out for). We also need the ability to see the number of ratings on courses and be notified when our users comment on a course. A couple other things.... Response time can be frustrating. Our platform can be slow sometimes . There are a few other "wants" as far as functionality goes, but it is overall very powerful.
Utente Verificato
Director, Learning & Development (USA)
Utente LinkedIn Verificato
Servizi e tecnologie dell'informazione, 1.001-5.000 dipendenti
Ha utilizzato il software per: Più di 1 anno
Forward thinking, cutting edge and learner centric LMS platform
Commenti: Docebo is a fast growing organization with some very talented people. The platform itself is solid and will continue to get even better if they are able to continue implementing the features that are on their planned list. My biggest recommendation is to get to a better balance between firming up and fixing current functionality vs. pushing out new functionality.
Aspetti positivi:
Docebo's user interface is one of the best out there. I was impressed with the clean look and feel of the platform which was reinforced by our learners through their own feedback. Docebo's user experience encourages user adoption and more time in the platform if they can find and view the content they are looking for. Docebo's combination of traditional eLearning content along with it's Channels (corp. youtube type feature) are fantastic. We are looking forward to incorporating gamification to help round our the user experience.
Aspetti negativi:
Docebo could use some work on the administrator side of the platform. There are quite a few areas where there are way too many clicks or a lack of bulk processes that cause additional work for an administrator. One big item that hasn't made its way into the platform but is apparently in plan, is the ability for an administrator to login as a user, to see what they are seeing or even test what as that user to ensure all works prior to releasing new content, features, etc. Unrelated to the platform, but an area that needs improvement is the Customer Support. Docebo only offers email/ticket management and online chat support. There is currently no phone support and many times issues could be solved if you were just able to talk to someone. It should be noted that I am starting to see a shift in this practice which will be welcomed by all current clients.