Jobber
Cos'è Jobber?
Rendi la tua piccola impresa più grande con il software per l'assistenza a domicilio di Jobber. Jobber consente a migliaia di aziende di migliorare ed espandere la propria attività. Indipendentemente
Scopri di più
da dove ti trovi puoi creare preventivi e pianificazioni, fatturare lavori, ottimizzare i percorsi, monitorare e inviare team, avvisare e comunicare con i clienti e sincronizzarti automaticamente con il tuo software di contabilità, il tutto in un unico posto. Verrai pagato più velocemente e apparirai più professionale che mai. Inoltre, il supporto dedicato e gratuito di Jobber ti aiuterà in ogni fase del processo.
Mostra meno
Chi utilizza Jobber?
Jobber è perfetto per le aziende di servizi a domicilio affermate e in crescita che necessitano di una migliore organizzazione, accesso mobile e processi di pianificazione e fatturazione più efficienti.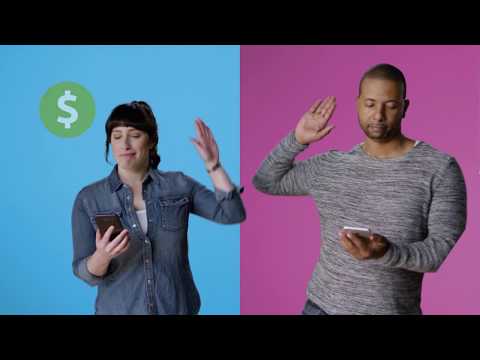 Hai dubbi su Jobber? Confrontalo con una delle alternative più diffuse
Non disponibile nel tuo paese
Versione gratuita
Prova gratuita
Versione gratuita
Prova gratuita
Rufus
Owner-operator
Utente LinkedIn Verificato
Industria edilizia, 2-10 dipendenti
Ha utilizzato il software per: 6-12 mesi
Should have switched sooner!
Sottotitoli in italiano disponibili nel lettore video
Servizi ai consumatori, 2-10 dipendenti
Ha utilizzato il software per: 6-12 mesi
Fonte: SoftwareAdvice
Overall good but ...
Aspetti positivi:
I used this software for a year in a home cleaning business. I liked that you can get a file for each client with their jobs, so it's easier to find them in case you need them. And at the same time you can keep the instructions saved depending on the job. Also is friendly to schedule if you have different teams. The app is easy to use for workers and leave written instructions.
Aspetti negativi:
- The dashboard in the app is not good. I always had to login through the browser to manage the jobs. - I never could use the text message since it was not available in Australia. - Monthly/year payment is the same even when you don't get all the features. - Reports are not sync with #job vs #invoice, so if you cancel your subscription you need to be aware about the description to find the correct job+Invoice. (jobs numbers are different than invoice number). - I cancelled my subscription few days before to don't get charged the year but they did charge to my card anyway. So I have lost the currency conversion change (USD to AUD). - I cancelled my subscription because I am closing the business, but they don't have a cheaper plan so don't loose all the data for the transition. for that I've switched to SERVICEM8, which you pay for what you use and has better features.
Risposta di Jobber Software
12 mesi fa
Hi there Mariela, thank you so much for taking the time to share your review! It's wonderful to hear that you loved Jobber's features for running your home cleaning business. All of our product updates come directly from customer feedback, and we are always looking for ways that we can improve. I will be sure to share your product and subscription feedback with our development teams. If you have any further thoughts you'd like to share or are ever back in the market for software, we would love to connect with you! Our support number is 1-888-721-1115, and you can also reach out via live chat. All the best.
Servizi ambientali, 2-10 dipendenti
Ha utilizzato il software per: 1-5 mesi
Fonte: SoftwareAdvice
Good Software.....Greedy Management
Aspetti positivi:
I love how easy it was to set everything up and get started with this software. The calendar is great as well as many other features.
Aspetti negativi:
I HATE that I cannot charge our clients the credit card processing fee automatically. It is very time consuming to have to tell every single person to call or email the office if they want the 3% convenience fee added to their invoice and update their payment settings. This was supposed to make collecting money easy - not so time consuming and such a headache. I also HATE that management is so greedy that they would only allow pictures on line items in the most expensive plan offered. I was unaware that Jobber had a "bug" at the time I started using this and months later, half way through a quote, I suddenly discover I am no longer allowed to add pictures to line items without upgrading to the most expensive plan for an extra $100 a month. We only have 5 users and will never be interested in the additional features with the grow plan. It feels very wrong that Jobber would only give this option for $200 a month when numerous other softwares offer pictures for under $100 a month.
Risposta di Jobber Software
anno scorso
Hi Marcus, thank you for taking the time to share your feedback. It's wonderful that you're finding Jobber easy to use in running your day-to-day operations, and that you're enjoying the scheduling features. We are always eager to learn about how we can improve, and we are very sorry to hear about your negative experience. Our team would love the opportunity to directly discuss your product feedback, and better understand how these features would positively impact your business. Our support team is available from 8am-5pm MT, M-F at your convenience by phone (1-888-721-1115) or email ([email protected]). We would be happy to address your concerns about your subscription and feature changes.
Industria edilizia, 2-10 dipendenti
Ha utilizzato il software per: Più di 2 anni
Fonte: SoftwareAdvice
Jobber - a must have company working in the field
Commenti: Jobber is at the heart of the business. Everyone know where to look for information; administration, scheduling, field service, accounts and customers. We have used it for 7 years and would recommend it without fail for any business running field operations.
Aspetti positivi:
Job recording is so easy - doing this properly means that the rest of the workflow becomes a breeze. The calendar makes it simple to review and update the workload dynamically. Quotes and Invoicing are no longer a chore! During invoicing, standard charges can be applied via dropdowns to speed up entry. Manual entry is just as easy. And the relevant charges are automatically applied. I then just press the button and it is emailed to my customer! The Client Hub lets the customer look at activity online and saves us time answering customer queries. It also makes us look good - an efficient company, well organised and customer focussed.
Aspetti negativi:
Whenever I have been faced with having a feature in the software, either I email the support team or someone has beaten me to it and the feature comes out in one of the releases of software. So, I have no 'cons' for the software. It works perfectly for the way I work rather than me having to adapt my business to work with it!
Risposta di Jobber Software
anno scorso
Hi Martin, Thanks for taking the time to leave such a lovely, detailed review. We're so happy to hear that lots of your suggestions are becoming part of the program. Be sure to keep those great ideas coming, as Jobber has been and continues to be built off of customer feedback just like this. It has been a pleasure working with you for these past 7 years and we appreciate you trusting us to work with you. We look forward to being on your team for many more years to come. Have a great day!
Rich
Executive Director/Owner (USA)
Utente LinkedIn Verificato
Servizi ai consumatori, 2-10 dipendenti
Ha utilizzato il software per: Più di 2 anni
Fonte: GetApp
Alternative considerate:
Jobber - MY Business OSS
Commenti: My overall experience with Jobber has been quite positive as it helps me immensely run my business.
It is my OSS today. It assigns and tracks all work requests, quotes, jobs and tasks. It also does our invoicing and passes data nicely to Quickbooks for great financial reporting. I just wish I had more robust reporting features with it.
Aspetti positivi:
Having a system that can be quickly and easily implemented and used by small business that incorporates features including integrates that addresses 'quote to cash' work flow was essential. Jobber does the job nicely, quickly, easily and is quite affordable for any small business. It integrates nicely with financial systems such as QuickBooks too.
Aspetti negativi:
Reporting is weak with the version I currently have. There are some standard reports that provide some fair data qualities but to customize reports using custom fields or job fields is quite weak. Exporting any report to Excel does not work well. I dont get the attachment file when attempting.
Risposta di Jobber Software
2 anni fa
Hi Rich, thanks so much for your review. We're glad things are going well overall, and have noted your feedback for more advanced reporting. We're always looking at providing better business insights to our customers, so if you have additional info you'd like to share with us don't hesitate to reach out to our Success Team and we can collect that for our Product Team. Cheers!
Vendita al dettaglio, 11-50 dipendenti
Ha utilizzato il software per: 1-5 mesi
Software with the WOW factor
Commenti: It was like a breath of fresh air. IT WORKS! Its simple. Its intuitive. The knowledge base is also excellent.
We installed this is the month of April, coming off a disaster with another company. Our Garden center business was off the charts busy, and to undertake a project like install a new program was 'unthinkable' crazy, and yet we could NOT continue with the software we were trying to use, it was a disaster. And so we did it. We ordered the trial. I wasn't about to change with out a try out. I was burnt badly with the program we were trying to use....I ran the trial . Within hours I knew that this was the program we had wanted & hoped for. In a matter of 4 or 5 days, I knew there was no reason to go the whole 14 days of the trial. We signed up and never looked back . It has been AWESOME. The customer service is outstanding, The mobile program is AWESOME, my men were up and running within MINITUES of turning them on. It is so well designed they we all up and running in no time at all...NO problems, NO issues...so refreshing after what we had been through. From A to Z this program has been great.
Aspetti positivi:
How amazingly easy was to implement. This was so refreshing, so easy. and it works SO well. I can not say it enough. It does what it says it does. It does it well. It simply to use. It is complete. I don't think there is anything they haven't thought of . We have used and trialed many other packages. This one blows the others out of the water.....
Aspetti negativi:
I know there must be something, only I haven't found any thing to be unhappy with. I like everything so far. NO CONS at this time, 6 months in.
Risposta di Jobber Software
2 anni fa
Hi Kathleen, we couldn't be happier to hear that your experience with Jobber is going so well. So glad to have you on the team. Thanks for taking the time to share your thoughts with other business owners :)