Cos'è AIM?
AIM mette a disposizione dei rivenditori non solo un modo per gestire stock, clienti e vendite, ma anche moduli aggiuntivi completamente integrati come contabilità fornitori e contabilità generale,
Scopri di più
ordini di acquisto, riparazioni e assistenza, pianificazione e fatturazione di lezioni/appuntamenti, affitti a breve termine, contratti di affitto e vendita, gestione dei contatti e funzionalità di invio tramite e-mail. Permette di creare una soluzione software personalizzata per la vendita al dettaglio aggiungendo ciò che serve all'utente. AIM si integra con Active-e per offrire una completa soluzione di vendita al dettaglio per l'e-commerce.
Mostra meno
Chi utilizza AIM?
AIMsi è presente nei punti vendita al dettaglio di Stati Uniti e Canada, compresi quelli che trattano strumenti musicali, elettrodomestici, biciclette e fitness, aspiratori e macchine da cucire, liquori, hobby, golf, armi, rivendita, spedizione e altro ancora.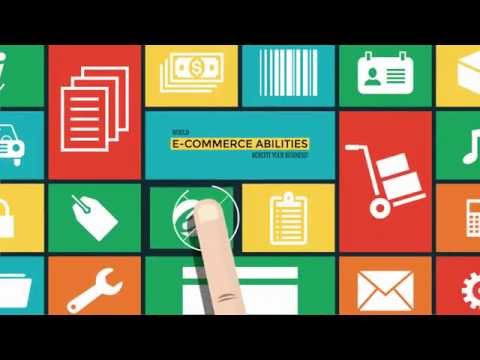 Hai dubbi su AIM? Confrontalo con una delle alternative più diffuse
Non disponibile nel tuo paese
Versione gratuita
Prova gratuita
Nessuna integrazione trovata
Versione gratuita
Prova gratuita
Utente Verificato
Founder (USA)
Utente LinkedIn Verificato
Servizi ai consumatori
Ha utilizzato il software per: 6-12 mesi
Its really easy to make reports which is good for this type of software
Aspetti positivi:
I really like how you can easily generate reports, that's important for my business and I believe this software can do the best job of it.
Aspetti negativi:
I don't like that's a little clunky to use, but that should go without saying because this is super complex software we're dealing with here.
Musica, 2-10 dipendenti
Ha utilizzato il software per: Più di 2 anni
Fonte: SoftwareAdvice
Alternative considerate:
Small shop with multiple needs
Commenti: Overall the POS has helped us make large improvements to how we do bussines. In many small ways the software is inflexable and since we have an owner with a CPA he has noted that the accounting side of the software is not as intuitive as others like quickbooks. As we get more familiar with it things are making more sense but the learning curve for the accounting reports is steeper than expected.
Aspetti positivi:
Customizing the menu system makes it easy to help new users get familiar.
Aspetti negativi:
The bugs that we do have often leave issues that take time to find or resolve after the initial issue is corrected.
Vendita al dettaglio, 2-10 dipendenti
Ha utilizzato il software per: Più di 2 anni
Fonte: SoftwareAdvice
AIM once the sale is made we don't care.
Commenti: I have been trying for several years now to get this company to finish installing the software with all paid for data transfers. AIM tech support Has been supposedly working on entering my inventory for about four years now.
Every time I call I get the we supplied the software so that I owe for it even though it is totally unusable without my inventory and bound FFL book installed. And just because I paid for extra for data transfer to make the program usable does not mean that that AIM has to actually do it (simple Excel format)
Tech support is useless as none of them have done their job yet. I am going to have to take the time away from my business to take these crooks to court.
Aspetti positivi:
Looks like if it worked it would be nice.
Aspetti negativi:
The way it just sits there with no data for the last several years waiting for AIM software to finish their job. The fact that I was charged for software and data transfer and received software without data transfer so it is useless. I have been waiting so long it was called AIMsi when I bought it.
Kellie
Office Manager (USA)
Articoli sportivi, 2-10 dipendenti
Ha utilizzato il software per: Più di 2 anni
Fonte: SoftwareAdvice
Alternative considerate:
Product Review
Commenti: My overall experience has been great. From the beginning the help to set this program up for our needs was challenging but very successful. Josh, our salesman has been nothing but helpful and informative and always replys quickly and is always checking in. That is very important to us, someone who takes the time to email every so often to check in and make sure everything is going well. If we have a question he always responds quickly.
Aspetti positivi:
The more we use the software the more we learn and love the product. We use this software everyday runnig reports, for our POS, inventory, and much more. We love the button feature to make everyday use easy.
Aspetti negativi:
I find that it is hard to find a credit card company that is compliant with AIM.
Vendita al dettaglio, 11-50 dipendenti
Ha utilizzato il software per: Più di 2 anni
Fonte: SoftwareAdvice
Alternative considerate:
A jewel in a difficult and expensive industry
Commenti: We deployed, then 4 years later deployed ecommerce
Aspetti positivi:
Ease of Use, Cost, Customer Service, Merchant Services relationship.
Aspetti negativi:
Canned Reports are often minimal, but I summarize them in complex Xcel worksheets