Cos'è Nlyte DCIM?
I team IT implementano Nlyte per automatizzare, gestire e ridurre i rischi dell'infrastruttura critica. Da data center, colocation, edge e cloud, Nlyte scopre, gestisce e genera report su risorse di calcolo, infrastruttura, software e IoT fisiche e virtuali. Nlyte include gestione e monitoraggio di risorse, alimentazione ed energia. Il ciclo di vita delle risorse include la gestione della capacità, la pianificazione "what-if", l'analisi predittiva, il flusso di lavoro e l'integrazione pronta all'uso con IT, BMS e sistemi BI critici.
Chi utilizza Nlyte DCIM?
Data center da 100-100.000 rack e infrastrutture ibride globali in aziende, provider di colocation e installazioni federali.
Dove si può implementare Nlyte DCIM?
Basato sul cloud
Locale
---
Informazioni sul fornitore
Nlyte Software
Sede: Edison, USA
Fondata nel 2004
Assistenza di Nlyte DCIM
Assistenza telefonica
Assistenza diretta 24 ore su 24
Chat
Informazioni sul fornitore
Nlyte Software
Sede: Edison, USA
Fondata nel 2004
Assistenza di Nlyte DCIM
Assistenza telefonica
Assistenza diretta 24 ore su 24
Chat
Video e immagini di Nlyte DCIM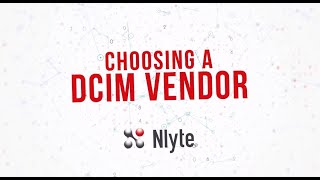 Caratteristiche di Nlyte DCIM
API
Accesso da dispositivi mobili
Avvisi/Notifiche
Codici a barre/RFID
Controllo accessi/Autorizzazioni
Creazione di report/analisi
Dashboard
Gestione degli audit
Gestione dei servizi di storage
Gestione del ciclo di vita delle risorse
Gestione del flusso di lavoro
Gestione dell'inventario
Gestione della configurazione
Gestione della conformità
Gestione della manutenzione
Gestione delle capacità
Gestione di contratti/licenze
Monitoraggio dei cespiti
Monitoraggio dei costi
Monitoraggio della conformità
Monitoraggio delle attività
Monitoraggio delle risorse IT
Per MSP
Quadro della attività
Rendicontazione e analisi statistiche
Rilevamento automatico di dispositivi
Rilevamento della posizione
Segnalazione dei rischi
Tracciato di controllo
Valutazione del rischio
Jared
Data Center Supervisor (USA)
Utente LinkedIn Verificato
Servizi e tecnologie dell'informazione, 10.000+ dipendenti
Ha utilizzato il software per: Più di 2 anni
Take the Time to Make Your Job Easier
Commenti: Nlyte has revolutionized my day to day work and made communications and simple data requests so much easier. The efforts to load the Nlyte with data was a significant challenge, but was absolutely worth every moment spent. Training is recommended for effective use, because Nlyte in not immediately intuitive to use in all its modules. While some may consider this a con, I considerate it a feature as protecting the integrity of the Nlyte database is a major concern and Nlyte walks a line between ease of use protecting data from changes by a novice.
Aspetti positivi:
Nlyte provides a comprehensive source to help me answer all of the questions that customers ask involving data center services. Mundane asset information is easily searchable, while diagrams and pictures are immediately available to facilitate descriptions to customers who may never actually set foot in the data center. Nlyte is a resources that has improved the communication of my enterprise for every person that needs to know anything about physical hardware to get a task done.
Aspetti negativi:
Loading the data that Nlyte will use is a significant undertaking. While Nlyte provides this as a service, security concerns kept my enterprise from taking advantage. At least 1200 hundred man-hours were spent to load the information from 10,000 assets, just to give an idea of the scope of implementing this solution.
Alternative considerate: Sunbird DCIM e Cormant-CS DCIM
Perché scegliere Nlyte DCIM: The homemade java-script program that was previously used proved the facility of a comprehensive data base of the data center, so that my bosses would pay for a professional tool.
Perché passare a Nlyte DCIM: Research and peer reviews were the biggest contributors to choosing Nlyte, but the addition modules that will link VMware and Remedy put Nlyte over the top.
David
IT Infrastructure Specialist (USA)
Amministrazione pubblica, 10.000+ dipendenti
Ha utilizzato il software per: Più di 2 anni
DCIM, Promices kept and a quatum increase in removing the curtains of data center mysteries.
Commenti: The level of data collection required is a few orders of magnitude higher and the effort to collect was anticipated and has greatly improved our current processes in going to a digital development posture versus having to make trips into the hosting centers and reduced our associated risk.
Aspetti positivi:
once acclimated, you can see through the various tables how your hosting center is built from a micro level. Power from the Utility down to the switched outlet with audit trails, to all the interdependencies of the loaded software, data connections and management with move plan-o-grams to give the techs.
Aspetti negativi:
As with most of these applications it is very cerebral in being able to visualize your environment in the forms presented, initial user training is a real paradigm shift for those who don't live in the cabinets. If it had a graphical drag and drop creation methodology that would help a lot toward user intuitiveness of operation. Wish list? direct DWG import for rooms would be nice.
Alternative considerate: Trellis Site Manager, Hyperview e Simplicity
Perché scegliere Nlyte DCIM: We outgrew the capabilities and did not want to invest in the development and continued maintenance to better match our changing needs.
Perché passare a Nlyte DCIM: it was the most mature of those we looked at and also best matched our needs from a floor modeling and business operations with the least amount of current process interdiction
Ospedali e sistemi sanitari, 10.000+ dipendenti
Ha utilizzato il software per: Più di 2 anni
Overpriced, mediocre product with poor support
Commenti: This software is overpriced. Nice idea, poorly implemented and even more poorly supported.
Aspetti positivi:
Very customizable, however you have to customize about everything. Nice idea for a product, but poorly implemented, worsely supported and highly over priced
Aspetti negativi:
Support has a slow response time. Everything has to be customized and support is not much help. Manuals are poorly written. If you have a problem, they might call it a feature request and it will never get looked at again. If you see something in their demos, it will probably cost another 50k. They like to charge and overcharge for everything. If you make the mistake of buying this product, you will need an internal team to support it for all the "tweaking" and verifying that will need to be done to actually use the product. Highly NOT recommended
Matthew
Data Center Manager (USA)
Amministrazione pubblica, 10.000+ dipendenti
Ha utilizzato il software per: Più di 2 anni
Brought us into the light
Commenti: The system our service provider uses to track our data center assets is very antiquated and poorly built in-house. Adopting Nlyte brought us into the 21st-century by giving us the tools and capabilities that should be standard across the industry for all data center service providers and colocation customers.
Aspetti positivi:
The ease of visualizing our data center assets to customers and administrators offsite, and tracking our cabling configuration between the assets.
Aspetti negativi:
Either there's no ability to open a new service request through Nlyte directly from the asset page, or it's not intuitive to see how that could be enabled.
Alternative considerate: Sunbird DCIM
Perché scegliere Nlyte DCIM: Nlyte gave us essential capabilities and tools that weren't available but desperately needed from our in-house solution.
Perché passare a Nlyte DCIM: Instead of providing an API to build our own connectors between applications, Nlyte offered the software solutions themselves.
Joe
Data Center Operations Manager (USA)
Utente LinkedIn Verificato
Servizi finanziari, 1.001-5.000 dipendenti
Ha utilizzato il software per: Più di 2 anni
Best DCIM tools on the market.
Commenti: I would recommend this tools to any company interested in getting a complete CMDB tool. I would suggest that they speak to other customers using the product to get a real view on what Nlyte can provide. I seen the other negative review and I am not sure they received the good review of the product line. I also would like to say that Nlyte is not like the big players offering the same solutions. They are able to provide better support and updates quicker than the larger player in the industry. I like that I can speak to the CTO of the company at any time and share my ideas and feedback.
Aspetti positivi:
I have been a Nlyte customer for over 5 years and I am using it's asset management and environmental monitoring tools (NAO & NEO). I have both integrated into my CMBD allowing me to pass CI data and providing updated records for ticket resolution. I like the easy of use related to customizing the applications. I also find the support to be very responsive and knowledgeable.
Aspetti negativi:
Would like to see easier integration related to API configuration. I have seen other apps and they also have the same challenge.