Cos'è Zoho Books?
Zoho Books è un software di contabilità online che consente di gestire facilmente il denaro che entra ed esce dalla tua impresa. Potrai gestire i tuoi clienti e le tue fatture, tenendo le spese sotto controllo. Registra, monitora e fai quadrare i tuoi conti bancari e le tue transazioni e collabora con il tuo commercialista in tempo reale. La cosa più importante è che Zoho Books consente di prendere decisioni migliori e più consapevoli per tenere sempre sotto controllo la tua attività.
Chi utilizza Zoho Books?
Freelance e piccole e medie imprese
Dove si può implementare Zoho Books?
Basato sul cloud
Locale
---
Informazioni sul fornitore
Assistenza di Zoho Books
Assistenza telefonica
Chat
Zoho Books prezzo
Prezzo di partenza:
20,00 USD/mese
Sì, offre prova gratuita
Sì, offre versione gratuita
Zoho Books dispone di un piano gratuito e offre una versione di prova gratuita. La versione a pagamento di Zoho Books è disponibile a partire da 20,00 USD/mese.
Piani tariffari
richiedi una prova gratuita
Informazioni sul fornitore
Assistenza di Zoho Books
Assistenza telefonica
Chat
Video e immagini di Zoho Books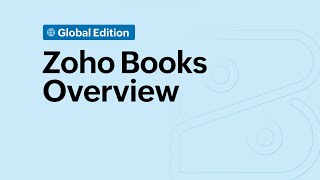 Caratteristiche di Zoho Books
Accesso/Controllo remoto
Analisi finanziaria
App per dispositivi mobili
Calcolo delle imposte
Campi personalizzabili
Consolidamento/incorporazione
Contabilità
Contabilità del progetto
Contabilità di base
Contabilità generale
Conto profitti e perdite
Controllo del processo di valutazione
Controllo ore e spese
Creazione delle fatture
Creazione di report/analisi
Crediti esigibili
Cronologia delle fatture
Database contatti
Debiti esigibili
Elaborazione delle fatture
Fatturazione e contabilizzazione
Fatturazione online
Fatture personalizzabili
Gestione contatti
Gestione conti fiduciari
Gestione degli ordini d'acquisto
Gestione dei fornitori
Gestione del flusso di lavoro
Gestione dell'inventario
Gestione della conformità
Gestione della liquidità
Gestione della spesa
Gestione delle attività
Gestione delle commissioni
Gestione delle fatture
Gestione delle ricevute
Gestione delle richieste
Gestione delle tasse
Gestione di contratti/licenze
Gestione finanziaria
Importazione/Esportazione di dati
Informazioni in tempo reale
Integrazioni di terze parti
Pagamenti online
Pagamento elettronico
Per piccole imprese
Per proprietà immobiliari
Portale clienti
Preventivi/Stime
Reddito e stato patrimoniale
Rendicontazione e analisi statistiche
Rendicontazione finanziaria
Rendicontazione in tempo reale
Riconciliazione bancaria
Riconciliazione ordini d'acquisto
Sistema multi-valuta
Tracciabilità delle spese
Kelvin
Director Technical Services
Utente LinkedIn Verificato
Consulenza manageriale, 11-50 dipendenti
Ha utilizzato il software per: 1-5 mesi
Zoho Books is a very easy program to setup and use. Not a lot of modifications required.
Sottotitoli in italiano disponibili nel lettore video
Juliana
Chief Executive Officer (USA)
Produzione di alimenti, 2-10 dipendenti
Ha utilizzato il software per: Più di 1 anno
Easy finances with Zoho Books
Commenti: Zoho Books is helping us automate many processes that we do every day on our business, many tasks and many payments that we receive throughout the week. It is a software that is extremely helpful when it comes to setting up a workflow that will benefit our work environment, and it provides useful solutions to manage payments, invoices, and all the financial data that comes with it, it has made everything easier because we don't have to worry about manually processing every payment or manually creating and sending an invoice, with Zoho Books, all these things become simple and we are able to keep a directory with all the crucial information for payments and invoices.
Aspetti positivi:
Zoho Books is an accounting software that provides the best experience when automating the accounting workflow. It has a great variety of tools that help enhance the process and I like how once the data has been imported, it only takes a few clicks to process payments and other billing options. Also, the option to manage all invoices is pretty beneficial, it allows me to keep track of all the payments that clients need to make and it provides a place where I can keep track of these invoices every month and know how much people owe our business; thanks to this feature, it also allows me to process payments differently, because I can have all the data in this single place and it makes it easier to integrate with many payment options so everything is done quicker, providing a nice experience for both ourselves as a business and for our clients. I like that Zoho Books is very user-friendly and it was not difficult to import all the data in order to start using it.
Aspetti negativi:
I think that the customer support is lacking a lot, it feels like they keep trying to be responsive but still, they do take a lot of time to get back to you once reached out. I don't like this part of the software because it does not feel like I can fully rely on them for help.
Krishna
Human Resources Generalist (USA)
Utente LinkedIn Verificato
Ospedali e sistemi sanitari, 5.001-10.000 dipendenti
Ha utilizzato il software per: Più di 2 anni
It's an excellent internet service for small businesses
Commenti: In general, Zoho Books is the finest accounting software for start-ups and small businesses. The following functionalities are included in this simple to use application: Assign Shortcuts, Create Quick Reports a UX that is easy to use, Software as a service (SaaS): It's simple to use and integrates well with the rest of the Zoho suite. Updates that arrive quickly and on a frequent basis.
Aspetti positivi:
As a whole, Zoho Books is an excellent tool for new businesses and organizations. It's an excellent choice. Having everything in one location is a great feature of this book. The reports are highly user-friendly, and the balance is simple to handle. Books has a wide range of features and is well-integrated with the company's other products.
Aspetti negativi:
When a financial institution makes an update, Zoho Books takes a long time to make the change, making it difficult to keep track of all expenditures. Statement import instructions are out-of-date. Customer service is terrible; no one ever tells you when an issue will be fixed.
E-learning, Lavoratore autonomo
Ha utilizzato il software per: Più di 1 anno
Great QuickBooks competitor with additional features to boot
Aspetti positivi:
I am a big fan of Zoho Books. For the same price of a QuickBooks subscription, I was able to purchase a license to Zoho One, which comes with dozens of other valuable apps (Zoho Forms, Zoho CRM, Zoho Survey, Zoho Social, Zoho Marketing Automation, Zoho Analytics, Zoho Sign, Zoho Meeting, Zoho Desk, Zoho Projects, Zoho Expenses, Zoho Recruit, Zoho Flow). I did the math recently, and figured out that if I were to buy each of the Zoho applications I use from an equivalent competitor, I would be spending $600 more than the cost of a Zoho One subscription each month. For Zoho Books in particular, it has all of the features I used in QuickBooks, plus easy-to-use workflow automations and integrations with the rest of the Zoho One suite. It's very helpful to be able to cross-reference Zoho Books data within their CRM for example. Overall, I highly recommend Zoho Books, but encourage you to purchase the full Zoho One suite rather than Books as a standalone application.
Aspetti negativi:
I wish they had a few more payment processors available.
Alternative considerate: FreshBooks, Wave Accounting e Xero
Perché scegliere Zoho Books: For the same price as QuickBooks, I was able to get the full Zoho One Suite.
Software precedente: Quickbooks Online
Perché passare a Zoho Books: Integration with Zoho One.
Utente Verificato
Land Surveyor (Sudafrica)
Utente LinkedIn Verificato
Ingegneria civile, 2-10 dipendenti
Ha utilizzato il software per: Più di 1 anno
Fonte: GetApp
Zoho Books
Commenti: My overall experience with Zoho has been pleasant. I can easily create invoice even on the go with my phone. I can quickly generate reports to check performance of the company and individual employees and I can track business expenses. The best part is also that I can easily link the app to my bank to reconcile what is in the bank with what is on Zoho book.
Aspetti positivi:
The layout of the website is user-friendly. The cellphone app makes it easy for you to instantly upload receipts and invoices for any purchases made. I'm in Engineering and we are three different teams. Zoho allows us to assign expenses to each employee and to a particular project should we choose to. This means that you can easily track the expenses of each team and be quick to spot any problems with over expenses. You also get reports on different modules like sales, you can be able to track sales by sales person and assess performance of each employee. There is also an option for customers to pay online which makes it really easy to make payments. In addition from the different modules you can customize fields to suit your needs at any point in time. Lastly they have added an awesome feature now where you can create a topic and comment on invoices and estimates and have an ongoing chat with other users that on the account regarding the invoice under which the chat is created and with only those invited users.
Aspetti negativi:
When I migrated from the software I used before Zoho to Zoho I had to upload the invoices from the previous software and the challenge was that Zoho did not allow me to specify and describe the invoiced item. All invoices that were uploaded ended up with the same description which wasn't pleasant. When you assign expenses to employees, Zoho will not allow you to use the same email address for different "employees". This is unpleasant because as an admin person for my company, there are general expenses that I cannot assign to a specific person that need to be assigned under general expenses using my email address. There are also expenses that I incur on my own as an employee of the company that need to be assigned to me alone still using my email address and Zoho won't allow me to use the same email address for these two separate scenarios. Also when you create an estimate and on that estimate you don't add tax, when you convert the estimate to be an invoice Zoho does not allow you to add tax if you want to.
Alternative considerate: QuickBooks Online Accountant
Perché scegliere Zoho Books: Wave suggested the switch since they were partners with Zoho. Wave stopped operating in my region.
Software precedente: Wave Accounting
Perché passare a Zoho Books: The ease of layout and migration from the software I was already using. Also the fact that I trusted the Wave accounting and them recommending Zoho to me just gave Zoho an ultimate advantage over other products.
Automazione industriale, 11-50 dipendenti
Ha utilizzato il software per: Più di 2 anni
Smart Accounting Software Built for Business
Commenti: My overall experience with Zoho Books is good and I've been using it for the past three years and have recommended it to a number of clients.
Aspetti positivi:
-Zoho Books is an easy-to-use accounting app which displays all your financial information in a simple format and a person with less or no knowledge of accounting can also use it. -Zoho Books eliminates the need to manually enter data, lowering the risk of errors. -With access control and audit trails, Zoho Books ensures data integrity and gives you complete control over your business data. -GST compliance is automatic with Zoho Books. The Government of India has named it the Best App in the Business Category. -Zoho Books integrates with other business applications, allowing you to access and work with your data from a single place. Integrations are available with Zoho People, Zoho CRM, Zoho Projects, Zoho Reports, and more. -Zoho Books creates professional reports automatically to help you communicate your data effectively. You can also personalize reports by filtering and organizing them to your preferences. -Zoho Books saves all of your financial information in the cloud, where it can be quickly restored, so you never have to worry about losing data.
Aspetti negativi:
-The app is appropriate for small and medium-sized businesses. It is incapable of managing complex corporate processes. - On weekends (Saturday & Sunday), the support crew is not available to help clients with their problems. -The software doesn't allow you to import contacts from your social media sites. It allows you to build your client details through the inbuilt mail feature. -There is no budgeting feature available.