Cos'è Paymo?
Paymo è una moderna e intuitiva applicazione per la gestione dei progetti pensata per aziende e freelance che lavorano a progetto. Include gestione avanzata delle attività, pianificazione, organizzazione del calendario, registrazione dei tempi, collaborazione e fatturazione. Tutto questo consente di tenere traccia dell'intero ciclo di vita di un progetto, dalla creazione fino al pagamento, senza dover utilizzare e sostenere il costo di più applicazioni.
Chi utilizza Paymo?
Piccole e medie imprese che lavorano a progetto (agenzie pubblicitarie e di marketing, agenzie di sviluppo web e design, organizzazioni non-profit, università, assistenti virtuali ecc.) e freelancer.
Dove si può implementare Paymo?
Basato sul cloud
Locale
---
Informazioni sul fornitore
Paymo prezzo
Prezzo di partenza:
11,95 USD/mese
Sì, offre prova gratuita
Sì, offre versione gratuita
Paymo dispone di un piano gratuito e offre una versione di prova gratuita. La versione a pagamento di Paymo è disponibile a partire da 11,95 USD/mese.
Piani tariffari
richiedi una prova gratuita
Informazioni sul fornitore
Video e immagini di Paymo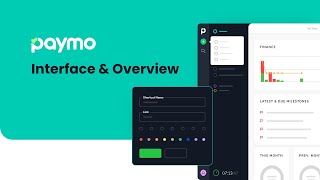 Caratteristiche di Paymo
Accesso da dispositivi mobili
Accesso/Controllo remoto
App per dispositivi mobili
Avvisi/Notifiche
Calendario marketing
Codici cromatici/icone
Commenti/Note
Condivisione di documenti
Controllo accessi/Autorizzazioni
Controllo degli orari di lavoro
Controllo ore e spese
Core Accounting
Creazione delle fatture
Creazione di report/analisi
Cronologia delle fatture
Database contatti
Elaborazione delle fatture
Etichettatura
Etichettatura delle attività
Fatturazione e contabilizzazione
Fatturazione online
For Creative Agencies
For Small Businesses
Gestione dei calendari
Gestione dei progetti
Gestione del flusso di lavoro
Gestione del portafoglio
Gestione delle attività
Gestione delle capacità
Gestione delle mansioni
Gestione delle risorse
Gestione di documenti
Gestione finanziaria
Gestione foglio presenze
Grafico a barre
Implementazione web-based
Informazioni in tempo reale
Modelli personalizzabili
Modifica/aggiornamento delle attività
Monitoraggio dei progressi
Monitoraggio dei progressi delle attività
Monitoraggio dei report/progetti
Monitoraggio del progetto
Monitoraggio della percentuale di completamento
Monitoraggio delle attività
Monitoraggio dello stato
Monitoraggio di attività e progressi
Notifiche in tempo reale
Pianificazione delle risorse
Pianificazione/Programmazione dei progetti
Portale clienti
Prioritizzazione
Productivity Tools
Programmazione delle attività
Programmazione di progetti
Quadro della attività
Rendicontazione e analisi statistiche
Setting/tracking di obiettivi
Sistema multi-valuta
Strumenti collaborativi
Supporto da remoto
Tabella del metodo Kanban
Tracciabilità delle spese
Trascinamento della selezione (Drag & Drop)
Vista di Gantt e Timeline
Visualizzazione
Krystle Chanel
Owner (USA)
Utente LinkedIn Verificato
Marketing e pubblicità, Lavoratore autonomo
Ha utilizzato il software per: 6-12 mesi
I finally found the one!
Commenti: It is important to note that Paymo isn't idle in enhancing its software. Not only that, but new features are thoughtful and integrated seamlessly with the tool. I appreciate this because I have used other software that seem to have their priorities mixed up when releasing enhancements; adding things that don't move the needle ahead of things that do.
Aspetti positivi:
After years of using project management software for both myself and companies I've worked for, I found the right tool for the job for my personal, small business as a marketing coach and online entrepreneur. Until I build a team, I'm using Paymo for myself, and other tools are not always price-sensitive for a solo user. I appreciate that Paymo provides an option to pay for one user until I'm ready to grow. A particular feature I was looking for was the option to view all projects on a single Kanban board. In the rare case that I found this option, it was a significant upgrade to acquire. But Paymo offers this and it's super easy to use! Other features I love: - Time-tracking/timesheet: Visual representation of where my time goes. I use the in-app timer every day. - Flexible viewing options: I can easily switch between list, table, board, and Gantt views, with easy to use filters that allow me to see exactly what I want. No custom reports or views need created - which can be time-consuming and inflexible (enterprise tools). - Note: The user experience of the Gantt chart was also what I was looking for. It is drag and drop and allows you to adjust your timeline from within the view. There's so much to love about Paymo! And that is saying a lot coming from someone who has researched and used as many tools as I have - including enterprise solution, Workfront. Paymo is definitely worth giving a try!
Aspetti negativi:
I wish there was a way to invite collaborators/reviewers like there is in Asana. If I want a coaching client to be able to collaborate, there is no way to do this without paying for another user. This is superficial, but, the name! When I tell people about Paymo, they immediately think it's a financial tool, not a project management tool, based on the name. I would hate for this to hold Paymo back in the market.
Alternative considerate: Teamwork, Airtable, Trello, Microsoft Project, monday.com, Adobe Workfront, Asana e Things
Perché scegliere Paymo: I switched from Asana, Teamwork, and Things. I was looking for a tool with a kanban board option that allowed me to view tasks across all of my projects and I needed a cost-effective tool for someone who is currently solo but building a business. Asana was cost-prohibitive in that I could not pay for a single user, but had to pay for 5 minimum. Also, the kanban board option I was looking for was an additional upgrade for Asana and Teamwork, making these options even more expensive. Additionally, user experience was a factor. Asana generally has a good UI but I just like Paymo better. Teamwork has some work to do in this regard.
Software precedente: Asana
Risposta di Paymo
2 anni fa
You sure did your researh, Krystle, thank you for the review :) Actually, we're working on an improved client portal with in-app access to guest users, so they can collaborate with you on the same page. This is our #1 priority atm, so stay tuned! As for our name, this goes back more than 10 years when we started out as a time tracking and billing tool. The purpose was to use the app and GET PAID MORE, hence Paymo :) Hope this helps, thank you again!
Jaime
Creative Manager (Spagna)
Graphic Design, 2-10 dipendenti
Ha utilizzato il software per: Più di 2 anni
Jaime Zubiaur
Commenti: The control of the hours assigned to a project is Paymo's most useful tool. It lets you know quickly if a project is using more resources than expected.
Aspetti positivi:
Although it has many functions, it is very easy to use and allows you to manage many projects with a global view of them.
Aspetti negativi:
I don't like the way the invoices are issued. I don't like that the list of tasks appears on the invoices. For a creative studio I think it detracts from the value. That's why we don't invoice using Paymo's tools, and it's a shame because I find the accounting charts very interesting.
Marketing e pubblicità, 2-10 dipendenti
Ha utilizzato il software per: 1-5 mesi
Monopolize you cause you can't export ANYTHING easily
Commenti: Would NOT recommend it to anyone who has even the slightest of "outside the box" process for projects or billing/invoices.
Aspetti positivi:
Yet another system that after several months of use only did what we needed it too at 75% of the way, then AFTER buying into the "huge discount" and special they had going, did I find out they do not allow refunds at all! If you put ANY data into the system and ever need to export it for any reasons ...find a data entry person and hope you didn't enter a lot of information because unless you are a developer that can setup custom API's...your info is stuck in their system! You can enter clients, companies, etc. and change view to "Table" and see it in table mode, but that view still only gives you the general company information, NOT the contacts for that company and that is 1 of 2, yes that is right 2 places in the entire system of everything you may have entered where you can download/export that view into Excel/CSV file....everything else is PDF if you are lucky!! If you are a VERY small, VERY basic bookkeeping/accounting freelancer (NO TEAM, just you and very basic billing) - fine, it may work...but if you have more than 1 person in your team other than you, have different rates or even the SLIGHTEST out of the norm billing or cycles...GOOD LUCK!!! I am furious with this system after being told what it could do and I explained in detail, and "oh yeah, that is not a problem at all"...only to find out, everything I explained about what we needed, went in one ear and out the other just to make the sale...now I have a barely usable system and wasted $$$$!!
Aspetti negativi:
Can't export anything unless you have a developer standing bye. System is very "inside the box" thinking even after being told it would easily do what I had explained that I needed it to do support seems to take longer than usual and they are quick to respond with an answer that has NOTHING to do with what you originally asked (bots maybe?!?!) Can't get a refund, no matter how many lies they told you to make the sale in the first place!!!
Risposta di Paymo
3 anni fa
Hi Cameron, Sorry to see you disappointed. Our goal is to help you improve the way you work, not to sell you on something. Indeed, you can export client, project, user lists, as well as time reports in csv format - invoices and Gantt Charts are available in PDF only. However, due to the fact that there's no standardised data structure for project management data, the only practical way to export it is via our API. And no, we're no bots, and don't force anyones hand to make a sale.
Heike
Head of Marketing (Svezia)
Gestione formativa, 2-10 dipendenti
Ha utilizzato il software per: Più di 1 anno
Helpful!
Aspetti positivi:
It helped me a lot in my billing routing and planning work. Made my work schedule so much easier. Very useful app for my company.
Aspetti negativi:
I asked customer service for help on a few issues, but unfortunately there was no response, other than that it was a good experience.
Sean
Graphic Designer (USA)
Graphic Design, 2-10 dipendenti
Ha utilizzato il software per: Più di 2 anni
Paymo helps my team and I every single day
Commenti: It's has been really great. Honestly cant even imagine changing or going back to manually billing or manually keeping time on projects.
Aspetti positivi:
I like how easy it is to use. It's very easy to bill for projects, create projects, set up reminders & see project status.
Aspetti negativi:
When you set a task to have a start date & end date. That task always gets dropped to the bottom of the list. So if you have something scheduled for 1/1/2022 & another for 1/1/2022-1/14/2022. The last one will go towards the end of the list near the 14th as apposed to the top towards the 1st