Itemize
Cos'è Itemize?
Trasforma le ricevute in dati intelligenti. Itemize è una piattaforma di intelligenza artificiale che estrae i dati da ricevute, fatture e altri documenti commerciali. Il motore offre intelligenza
Scopri di più
che automatizza la gestione delle spese, potenzia i flussi di lavoro della contabilità clienti e migliora le funzioni di conformità.
Mostra meno
Chi utilizza Itemize?
Itemize è perfetto per le piccole e medie imprese, gli appaltatori indipendenti, i venditori, i consulenti e i singoli proprietari.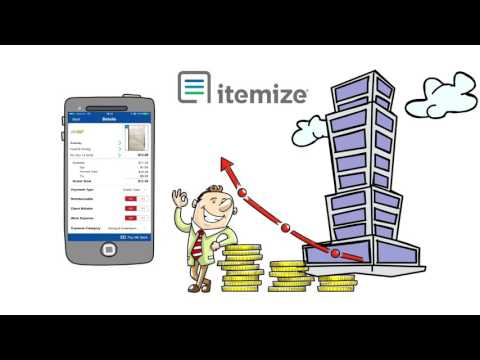 Hai dubbi su Itemize? Confrontalo con una delle alternative più diffuse
Non disponibile nel tuo paese
Versione gratuita
Prova gratuita
Versione gratuita
Prova gratuita
Maddie
System Administrator (USA)
Utente LinkedIn Verificato
Servizi e tecnologie dell'informazione, 10.000+ dipendenti
Ha utilizzato il software per: Più di 2 anni
Accounting for a small group's expenses at its finest
Commenti: Receipt tracking is an issue that we're working to solve with our new service. The program is advanced enough to correctly upload data. Streamlined accounting and receipt itemization. As it turns out, the product is rather nice. It's just that I don't think I'll be using it right now.
Aspetti positivi:
Keeping tabs on deductible expenses is a snap using Itemize. Itemize makes it simple to add images of receipts that have been scanned or photographed. Tracking my costs has been a breeze thanks to Itemize. Organizing my receipts is a breeze now that I can do it from my phone and computer.
Aspetti negativi:
It's difficult to amend entries if they aren't properly scanned, and I'd rather have the photographs it captures be saved in a different folder. Due to the lack of scalability, I would not suggest it for large corporations.
, 2-10 dipendenti
Ha utilizzato il software per: Più di 1 anno
Itemize is pretty good
Commenti: Had some customer support issues when they were transitioning me from the original version to the new one and they weren't as responsive initially. It got better and the people I did talk to to get my account fixed were friendly and helpful. App itself is pretty good though it does have the capability to freeze up on occasion when trying to save a receipt. Don't love the subscription model, but it is what it is. I wish that Itemize would do better at automatically categorizing charges that are processed through Square, PayPal, etc when I forward the email to them. They don't track it back to the vendor, but instead it gets listed as Square/PayPal/other payment processor. It's funny because I forward my Itemize invoice that comes via email, and Itemize doesn't even recognize that it is an Itemize bill. Anyways, I think there is room for improvement, but it mostly serves my purposes pretty well which is saving my receipts for my business and categorizing them.
Aspetti positivi:
Quick, much better reading capability (OCR), pretty simple.
Aspetti negativi:
Recognize the emailed payment processing better -- so we see the actual vendor and not "Square". Wish there was a little more reporting/summarizing capabilities.
Risposta di Itemize
6 anni fa
Thanks for the great review. Unfortunately with the automatic processing on digital receipts, we have to use the email address and logo from the original e-mail forwarded, this is something we hope to change in the future. Please feel free to reach out to us at [email protected] if you ever run into any issues!
Henry
Financial services professional (USA)
Servizi finanziari, 10.000+ dipendenti
Ha utilizzato il software per: Più di 2 anni
Set your Business straight for year in taxes
Commenti: Your HELP HAS ARRIVED! Every year business owners scramble to put together year end summaries for taxes. Using the Itemize App. as a tool for preparing year end taxes is just like having a CPA year round. Itemize will record file every transaction from a credit card or checking account and file away in your personal account for year end taxes. As a Financial Professional client meetings, meals and entertainment, car mileage, and fuel oil are all dedications and I need all the help possible keeping this organized!
Thank you Itemized!
Hank Alaska
Aspetti positivi:
Organization of you business affairs
Aspetti negativi:
Not having ability to access all credit cards makes, like Cabela's VISA, Sears Citibank
Risposta di Itemize
6 anni fa
Thanks so much for the great review, we have noted the additional requested credit cards and check in about adding them! If you ever have any suggestions or questions in the future please reach out to us at [email protected]
Sonu
Business Systems Analyst (USA)
Servizi finanziari, 1.001-5.000 dipendenti
Ha utilizzato il software per: Più di 2 anni
Excellent financial tracker
Commenti: Love the ease of use and functionality that this app offers. Keeps all of my information in one place and makes it quite easy for access when needed. Will recommend to all. Worth the money.
Aspetti positivi:
Easy to use and access.
Aspetti negativi:
Crashing at times.
Risposta di Itemize
6 anni fa
Thanks for the great review! We have recently released our most stable build to date so we hope that you do not experience any future crashing issues. We have noted your suggestions on the receipts and will add them in for future development. Please feel free to contact [email protected] for any questions or suggestions you have in the future!
Arshard
Chief Accountant (Sri Lanka)
Utente LinkedIn Verificato
Contabilità, 11-50 dipendenti
Ha utilizzato il software per: 6-12 mesi
The best finance manager
Commenti: When trying to handle year end taxes Itemize can come in handy. every transaction is stored in your personal folder, which comes in handy use when generating reports. Also, you can store all your receipts hereafter, there is no fear of losing any or hoarding a 100s of papers anymore. This makes finance managing very easy.
Aspetti positivi:
I need not save a bunch of receipts anymore for any unpredictable situations. I can just save it in the app, and if ever needed I can show use the pictures to show in stores and exchange my orders etc. Managing the expenses have become easier as I can enter the pictures easily into the expenses log.
Aspetti negativi:
The app sometimes crashes, which though is not a major drawback sometimes can be frustrating especially when you are in a hurry. And the categories are preset, sometimes we the users might prefer adding in their own categories.