Cos'è Tidio?
Tidio è una potente piattaforma multifunzione per il servizio clienti, che aumenta il livello dell'assistenza clienti e aiuta a generare vendite. Un widget di live chat facilmente accessibile rende la tua impresa disponibile 24 ore su 24, 7 giorni su 7, mentre i chatbot basati sull'intelligenza artificiale coinvolgono i tuoi clienti in tempo reale, consentendoti di aumentare le vendite.
Inoltre, puoi connettere Messenger, Instagram, live chat e e-mail alla piattaforma multicanale di Tidio e rispondere a tutti i messaggi da un unico luogo, anche su dispositivi mobili. Si integra facilmente con tutti i siti web e le piattaforme.
Chi utilizza Tidio?
Questa soluzione di comunicazione è utilizzata da un'ampia gamma di PMI di tutto il mondo. Migliaia di imprese usano Tidio per comunicare con i propri clienti.
Dove si può implementare Tidio?
Basato sul cloud
Locale
Tidio prezzo
Prezzo di partenza:
39,00 USD/mese
Sì, offre prova gratuita
Sì, offre versione gratuita
Tidio dispone di un piano gratuito e offre una versione di prova gratuita. La versione a pagamento di Tidio è disponibile a partire da 39,00 USD/mese.
Piani tariffari
richiedi una prova gratuita
Video e immagini di Tidio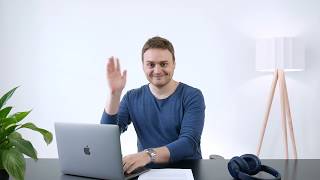 Caratteristiche di Tidio
Analisi aumentata
Analisi delle sensazioni
Assistente virtuale
Assistenza clienti
Automazione dei processi e dei flussi di lavoro
Avvisi / Allarme crescente
Branding personalizzabile
CRM
Chat in tempo reale per i consumatori
Chat proattiva
Chat/Messaggistica
Chatbot
Comunicazione multi-canale
Conversazioni in tempo reale
Creazione di report/analisi
Database clienti
Elaborazione del linguaggio naturale
Gestione dei biglietti
Gestione dei feedback
Gestione dei sondaggi
Gestione dei ticket di assistenza
Gestione del flusso di lavoro
Gestione dell'esperienza del cliente
Gestione della posta elettronica
IA/Machine learning
Instradamento automatico
Integrazioni di terze parti
Lead Qualification
Live Chat
Messaggistica One-to-One
Modulo offline
Monitoraggio degli utenti di siti web
Monitoraggio lamentele
Ricerca del percorso migliore
Risponditori automatici
Risposte automatizzate
Sistema plurilingue
Storico delle trascrizioni/chat
Suggerimenti di query
Sviluppo senza codice
Targeting geografico
Tracciamento delle interazioni
Trasferimento/Instradamento
Marco
Agente di vendita (Italia)
Software informatici, Lavoratore autonomo
Ha utilizzato il software per: Più di 2 anni
Chatbot completo e facile da utilizzare
Aspetti positivi:
Tidio è veramente semplice da configurare, inoltre sono disponibili diversi bot "preconfigurati" che possono essere modificati e implementati in poco tempo. L'assistenza risponde anche in diretta e questo mi è stato molto utile.
Aspetti negativi:
L'unico inconveniente è forse quello di dover scegliere tra versioni che offrono opzioni diverse e non limiti di utilizzo diverso in base al canone. L'alternativa e acquistare entrambe le versioni ma nel mio caso sarebbe troppo costoso.
Darien
Associate Pastor (Canada)
Utente LinkedIn Verificato
Istituzioni religiose, 11-50 dipendenti
Ha utilizzato il software per: 1-5 mesi
Tidio is the first chat platform I've found to be worth paying for
Commenti: Tidio has helped address a gap in our communication system caused by extended use of multiple inferior chat bot platforms that limited our performance and responses. With Tidio, we have seen a dramatic increase in people connecting with our team via the chat, and have been able to help address people's questions/issues quicker than ever before.
Aspetti positivi:
Tidio offers a very simple, clean, robust and customizable interface both on their backend and on your website that helps facilitate live-chat support on a website. They offer numerous features (some I haven't used yet such as email inbox management), including a facebook messenger integration (that actually works unlike some other companies), a customizable chat window & icon, and perhaps the best feature of all - their powerful chatbot system. I cannot speak highly enough of the chatbots Tidio offers, as they give easy access to a visual builder interface to customize and build bots that can be triggered to do practically anything. Within an hour of looking at Tidio, I was hooked - and built a number of bots for our website - and within a day, saw a substantial increase in chat traffic compared to our previous platform. The beauty of the bots is that Tidio provides simple templates, that you can then customize to your needs - and the bots can be triggered on anything you want; a visit to a specific page, anytime a new person visits your site, anytime someone clicks the chat window, etc - and all of that can be accessed (in a limited fashion of course) for free. Plus as a bonus, Tidio offers native email responses to chats; so if you are like me and don't have people monitoring the chat 24/7, you can receive a notification about an incoming chat, and then respond via the chat window OR directly from Tidio via email - again, for free.
Aspetti negativi:
Tidio has many features, but can be a bit daunting at first. I loved the visual builder of the chat bots, but at the same time I found it was still limited in certain areas. For example, it's all drag and drop - so the entire chatbot can start to form a jumbled mess if you're not careful. As well, they don't offer multiple triggers for one bot - for instance, if I want a bot to trigger on someone's first visit AND when someone types in a certain keyword, I can't do that. As well, their pricing structure is interesting - with three different "options" each starting at $18/month - making it so if you want to have decent chatbots, and multiple operators, and send emails, you are looking at a hefty price per month. That being said, it still is cheaper than most other offerings, and the different options help you customize your experience to tailor fit your needs
Risposta di Tidio
2 anni fa
Hello there! It's Maciek from Tidio Support Thank you so much for such an extensive review! We really appreciate all the kind words but also the flaws you have pointed out. We strive to provide you with a product that we can really be proud of, and hearing about your positive experience, it seems like we are heading in the right direction. Thank you for taking the time to share your opinion and rate us so highly!
Bukhosi
SEO Analyst (Sudafrica)
Marketing e pubblicità, 11-50 dipendenti
Ha utilizzato il software per: 6-12 mesi
Tidio is an amazing chatbot
Commenti: I think Tidio is amazing and with the rapid rise of AI it can be one of the best platforms out there for customer support.
Aspetti positivi:
I like that you can try it out for free with most of the premium features included and you only pay more when you start expanding.
Aspetti negativi:
I think it would be nice if they can increase how much you can use on the premium side of things...Maybe from 100 chatbot initiations to at least 300 that would be awesome.
Dominick
Founder (Paesi Bassi)
Ha utilizzato il software per: Più di 1 anno
Looks great on the outside but features not fully completed
Aspetti positivi:
The app looks great on the outside: email, chat, Facebook messenger, integrations. But once you fully test the product you notice the many flaws.
Aspetti negativi:
1. When a user leaves your page and an operator responds the user will not be notified. 2. The message box is only refreshed when the page is open, so if a visitor is using multiple tabs they will not receive replies. 3. Integrations are all manual, which means. You have to reopen all conversations, open the user profile, press the preferences and send the log to the integration. Imagine doing that to your crm, sync app and maybe email list. 4. I was mainly interested in Helpscout integration, and integration to integrate Facebook messenger with the app I use to manage several email accounts. Turns out, tidio created the integration but they decided not to integrate the mailbox feature. Which means if I send a chat log to help scout it be be places in a random mailbox because their app doesn't specify the mailbox. Explain this to support but got the responds: we're not looking to change integrations. 5. Validation messages aren't accurate. Sometimes you will get the message 'Saved to integration' or 'Message send' but an error prevented this from completion. I contacted support about this and time and time again there was an excuse but its my believe that I shouldn't have gotten a succes validation message, right. Support simply didn't respond to my question.
Utente Verificato
Sales Manager (Polonia)
Utente LinkedIn Verificato
Servizi finanziari, 51-200 dipendenti
Ha utilizzato il software per: Prova gratuita
One of the easiest to use live chat
Aspetti positivi:
The solution helps us to engage with the visitor. I was imiediately able to understand the user interface, the support helped quickly, when we asked about integrations and user capabilities. I think it has a great design, FB messanger and instagram integration is possible. It has also a compelling, great looking, website widget.
Aspetti negativi:
The team was irritated by the loud sound of notifications, which we were not able to turn off. The chatbot is quite costly and overall pricing was the problem in our final desicion.
Risposta di Tidio
4 mesi fa
Hi there! Thank you very much for your kind review :) We really appreciate your feedback and we will definitely keep it in mind for future improvements.