Cos'è Yotpo?
Yotpo aiuta i marchi a sfruttare le recensioni e le foto dei clienti, durante tutto il percorso dell'acquirente, per aumentare la fiducia, le influenze sociali e le vendite. Con Yotpo, le imprese possono raccogliere ogni tipo di contenuto generato dagli utenti e utilizzarlo per costruire un marchio più forte e una migliore esperienza del cliente.
La soluzione integrata di Yotpo consente ai marchi di raccogliere, curare, gestire e rispondere ai contenuti generati dagli utenti da un'unica piattaforma. I prezzi partono da 29 $ al mese per il piano di crescita.
Chi utilizza Yotpo?
Yotpo lavora con i marchi in più rapida crescita del mondo, come GoPro, MVMT, Pura Vida e altro ancora. C'è una ragione per la quale i migliori scelgono Yotpo. Scopri di più oggi stesso.
Dove si può implementare Yotpo?
Cloud, SaaS, Web, Mac (desktop), Windows (desktop)
Informazioni sul fornitore
Yotpo
Sede: Tel Aviv, Israele
Fondata nel 2010
Assistenza telefonica
Assistenza diretta 24 ore su 24
Chat
Informazioni sul fornitore
Yotpo
Sede: Tel Aviv, Israele
Fondata nel 2010
Assistenza telefonica
Assistenza diretta 24 ore su 24
Chat
Video e immagini di Yotpo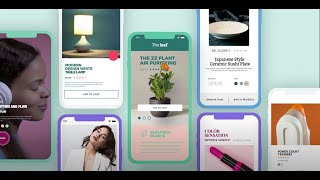 Confronta il prezzo di Yotpo con prodotti simili
Caratteristiche di Yotpo
Analisi delle sensazioni
Analisi delle tendenze
Analisi di testo
Analisi visiva
Branding personalizzabile
Campagne multi-canale
Codici brevi
Condivisione sui social
Coupon per cellulari
Creazione di report/analisi
Dashboard
Discussioni / Forum
Generazione di recensioni
Gestione contatti
Gestione dei contenuti
Gestione dei feedback
Gestione dei premi
Gestione della campagna
Gestione della clientela
Gestione delle comunicazioni
Gestione delle risposte
Gestione di feedback negativi
Integrazione di social media
Integrazioni di terze parti
Invio di SMS di massa
MMS
Marketing multi-canale
Messaggistica programmata
Moderazione
Monitoraggio dei social media
Monitoraggio del ROI
Monitoraggio del coinvolgimento
Monitoraggio delle referenze
Monitoraggio delle revisioni
Notifica di revisione
Parametri prestazionali
Parole chiave per cellulari
Partecipazione a concorsi tramite SMS
Per piccole imprese
Programma di fidelizzazione
Programmazione delle pubblicazioni
Raccolta dati multi-canale
Richiesta di revisione
Risposte automatizzate
Segmentazione della clientela
Sondaggi e feedback
Tessere fedeltà
Visualizzazione di dati
Travis R.
Ecommerce Consultant (USA)
Utente LinkedIn Verificato
Ha utilizzato il software per: Più di 2 anni
Delivers reviews, easy to use!
Commenti: It makes my client's money every day and increases engagement. It makes me look good every time I recommend it and Yotpo is a great company to deal with.
Aspetti positivi:
Yotpo is easy to install if you're using a major eCommerce cart provider like Magento, Shopify, etc. There are some other copy cats out there that promise the world but they have all fallen short or simply miss things. I'm using the incentive coupons to get more reviews with some clients and it's awesome. The review moderation is easy to use, makes sense and we use it every day. As an eCommerce consultant I recommend Yotpo to all my clients and see the results first hand.
Aspetti negativi:
Yotpo can be a powerful tool in the right hands. It has a ton of features and you can get lost during setup on which are the most important.
Vendita al dettaglio, Lavoratore autonomo
Ha utilizzato il software per: Più di 2 anni
Alternative considerate:
Goodbye Mailchimp! Hello Yotpo!
Commenti: I'm very pleased. I'm also impressed with the staff. They've been super helpful and friendly.
Aspetti positivi:
I loved the ability to keep everything all in one place. It's super user friendly (although I'm still learning every day) .
Aspetti negativi:
Wish there were more options for email templates. Sometimes I don't have time to custom create a new look so if there were more options where I could just plug in my over verbiage and photos of products it would be super helpful.
Risposta di Yotpo
anno scorso
Thank you for leaving a review! We really appreciate your feedback.
Salute, benessere e fitness, 2-10 dipendenti
Ha utilizzato il software per: Più di 2 anni
Reviews Sourced the Right Whey ~ AGN Roots
Commenti: Yotpo creates the best review app for Shopify without question. I Love the, Subscribe & Save, Reviews Features, Integrations, and most of all, the various stars at all levels, including customer-facing services. I get emailed daily by competitors and always respond, "If you can do it better than YotPo - I'm in" I have yet to consider changing services and find that working with the technical talents of YoTpo has raised my expectations too high to be emailed a 2nd time by competitors in the Shopify integration space.
Aspetti positivi:
1. The people behind it the Apps 2. The technology software 3. The accreditation built over time
Aspetti negativi:
I wish the google integration was more affordable (The ability to see my product ratings on Google Search). To pay several hundred per month for that feature is a bummer; that's not a software glitch, that's more of a Google is ripping Yotpo Off glitch & Yotpo has to cover their costs - I am but a humble business who donates processed and thus wants ALL the features for less :)
Risposta di Yotpo
mese scorso
Thank you so much for taking the time to leave this review, we really appreciate it. We are constantly iterating our plan options in an effort to provide the best solution for our customers at each point in their journey; however, we understand that it doesn't work for everyone. If you have any questions regarding your current plan and features or any of our other plans, please feel free to reach out to our support team at any time.
Albin O.
Back Office Agent (Svezia)
Internet, 1.001-5.000 dipendenti
Ha utilizzato il software per: Più di 1 anno
Feels quite basic, but lacks functionallity
Commenti: We have used Yotbo for a few years, and since it's implemented on our website it is hard for us to abandon Yotpo, although we really want to.
Aspetti positivi:
A lot of automatic features, and the software takes care of most things.
Aspetti negativi:
1. In the Q/A-section there is a "Send to past shoppers"-button. We absolutely hate this button, and there is no option to hide or remove it. It's very easy to accidentally press the button and then an e-mail is sent to hundreds of customers saying our company needs help answering the question. When this happens, we get a lot of angry e-mails from customers asking what we are doing and telling us how incompetent we are. Sometimes people provide personal information in their questions, and if we accidentally send these questions (and personal information) to other customers, we might get sued. 2. There were two of us working in Yotpo, and it was a bit problematic. During the summer there were six of us, and we had to come up with our own solutions to prevent two or three of us not to answer the same reviews, or four of us trying to find the answer to the same question. There is no way to see what questions your colleagues are working with, and no way to make notes on a question or review. We usually spend an hour every day copying all the questions to a separate online document, and all the reviews (with rating, user e-mail address, and order number) to another document to be able to handle it.
Risposta di Yotpo
2 anni fa
Thank you for taking the time to leave this review. Firstly, we'd like to apologize for any inconvenience, we absolutely understand your frustration. We are constantly working on improving our product, and your feedback is incredibly valuable to our process. Please know that our support team is at your disposal and are ready to help you with any issues you might be experiencing. Again, we'd like to thank you for sharing your feedback with us, it is a critical part of our ongoing efforts to improve.
Utente Verificato
Marketing Manager (USA)
Utente LinkedIn Verificato
Articoli sportivi, 10.000+ dipendenti
Ha utilizzato il software per: Più di 2 anni
The best platform for collecting customer reviews
Commenti: An excellent resource for reviews, questions, and weekly/monthly summaries. User-friendly and navigable. Early on, the company encountered a few issues, but they were swiftly resolved. It is beneficial to moderate online reviews and responds to meeting customers' needs. I recommend this e-commerce tool.
Aspetti positivi:
We have significantly increased the number of reviews with Yotpo. We have a lot of product reviews, not only for marketing but also for the benefit of our customers. They are currently used in advertising, social media, email marketing, and other areas. Due to the large number of SKUs, it was difficult to collect reviews for products other than our most popular. The most useful feature of Yotpo is how easily it integrates with your website and provides customers with a widget to leave product reviews or ask questions. The benefit is that all reviews are available for moderation in one location. It is also useful to be able to comment directly to consumers, add tags as needed, and keep a summary of all reviews and questions. It is simple to find exactly what you are looking for, whether by product name, number of stars, email addresses, or other criteria.
Aspetti negativi:
I dislike that once I schedule a campaign with a specific segmentation, the segment's subscribers are locked in, and the campaign does not automatically refresh as the segment changes. This makes sending weekend campaigns difficult because I must wait until the night before to schedule the campaign and ensure that the segmentation is up to date. This also prevents me from sending emails in my preferred time zone.