Cos'è Employment Hero?
Prima piattaforma multifunzione in Australia per la gestione di Risorse umane, buste paga e benefit per datori di lavoro e dipendenti. Grazie all'integrazione nativa con XERO, MYOB e Keypay, consente di semplificare le attività di amministrazione più gravose e di dedicare più tempo alle cose più importanti per la propria attività.
Oltre 4.500 aziende australiane utilizzano Employment Hero per gestire collettivamente oltre 125.000 dipendenti. Visita il sito web per saperne di più.
Chi utilizza Employment Hero?
Titolari di imprese, responsabili di Risorse umane e buste paga, responsabili di persone e cultura, AD, GM, ufficio paghe, Risorse umane e consulenti commerciali.
Dove si può implementare Employment Hero?
Cloud, SaaS, Web, Mac (desktop), Windows (desktop), Android (mobile), iPhone (mobile), iPad (mobile)
Informazioni sul fornitore
Employment Hero
Sede: Sydney, Australia
Fondata nel 2014
Assistenza telefonica
Chat
Disponibilità per Paese
Australia, Malaysia, Nuova Zelanda, Regno Unito, Singapore
Informazioni sul fornitore
Employment Hero
Sede: Sydney, Australia
Fondata nel 2014
Assistenza telefonica
Chat
Disponibilità per Paese
Australia, Malaysia, Nuova Zelanda, Regno Unito, Singapore
Video e immagini di Employment Hero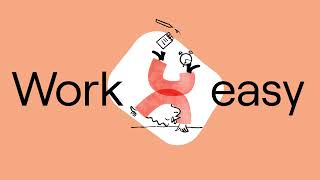 Confronta il prezzo di Employment Hero con prodotti simili
Caratteristiche di Employment Hero
Accesso da dispositivi mobili
Accredito diretto
Amministrazione delle assicurazioni per invalidità
Apprendimento a distanza (Mobile Learning)
Apprendimento asincrono
Apprendimento misto
Attività/News Feed
Auto-valutazione
Automazione della richiesta di referenze
Avvisi/Notifiche
Buste paga
Calcolo delle ore di straordinario
Cambio dei turni
Candidature
Catalogo dei premi
Certificazione e licenze
Conformità SCORM
Controllo degli orari di lavoro
Controllo del processo di valutazione
Controllo delle assenze
Creazione di report/analisi
Database impiegati
Directory del personale
Gestione corsi
Gestione degli obiettivi
Gestione dei benefit
Gestione dei calendari
Gestione dei feedback
Gestione del personale
Gestione della conformità
Gestione della formazione
Gestione della politica di congedo
Gestione della revisione del rendimento
Gestione delle buste paga
Gestione delle detrazioni
Gestione delle ferie
Gestione delle prestazioni
Gestione delle prestazioni dei dipendenti
Gestione delle retribuzioni
Gestione di documenti
Gestione foglio presenze
Gestione task di onboarding
Gestione terzisti
Individuazione delle competenze
Inserimento aziendale
Integrazioni di terze parti
Manuale per dipendenti
Moduli elettronici
Monitoraggio 401(k)
Monitoraggio candidati
Monitoraggio dei corsi
Monitoraggio dei riconoscimenti
Monitoraggio del ciclo di revisione
Monitoraggio delle assenze per malattia
Monitoraggio dello stato
Monitoraggio ore online
Monitoraggio vacanze/congedi
Multistato (USA)
Orari e presenze
Parametri prestazionali
Pianificazione automatica
Pianificazione del personale
Pianificazione/previsione delle spese
Pignoramento dello stipendio
Portale dei dipendenti
Portale self-service
Preparazione dei moduli W-2
Previsione del personale
Profili dei dipendenti
Promemoria
Quadro della attività
Rendicontazione e analisi statistiche
Report personalizzabili
Resoconti sulle buste paga
Richiesta di ferie
Richiesta di riferimenti in blocco
Riconoscimento dei dipendenti da parte dei manager
Riconoscimento meriti dei dipendenti
Riconoscimento sociale
Riconoscimento tra pari
Rilevamento costante della performance
Scheda perforata online
Setting/tracking di obiettivi
Sistema integrato per la creazione dei corsi
Stampa di assegni
Sviluppo di modelli per i piani retributivi
Tracciamento della conformità fiscale
Valutazioni tra pari
Alternative a Employment Hero
Recensioni su Employment Hero
Kerry S.
Financial Controller (Australia)
Utente LinkedIn Verificato
Proprietà immobiliari, 51-200 dipendenti
Ha utilizzato il software per: 6-12 mesi
Love the platform, makes on boarding new employees a breeze.
Commenti: Time - This software has saved my sanity in on boarding new employees and now we have over 100 staff its great that they can update their details themselves.
Aspetti positivi:
Ease of use, great on boarding tool, cuts the contract time down considerably, Great task list features, good reporting functions as you can customize easily. Collates all the employee information meaning accounts aren't left to chase down these items from employees. The employees love the platform too as it has all their information for them in one place and they all love the Annual Leave function
Aspetti negativi:
I would like to be able to assign certain sections to other employees - for example it would be good if the accounts staff could view "Employee Bank Details" without having access to any other information I would also like to be able to amend and upload (or delete) our own contracts rather than having to go through the support team every time - Support are great if I am not in a rush as it normally take 24-48 Hours to turn around, but if I just need to alter something quickly it would be nice to add and remove myself
Risposta di Employment Hero
3 anni fa
Hi Kerry, Thanks for giving Employment Hero such an amazing review! It's fantastic to see you're getting so much utility from the platform and that your employees love it too. I've passed your feedback on to our product team now, though it's great to see the support team gets your tick of approval! Thanks again, The Employment Hero Team
Ben N.
Director (Australia)
Gestione formativa, 11-50 dipendenti
Ha utilizzato il software per: Più di 1 anno
Great product
Commenti: It's been great and now that is in place we haven't looked back, however onboarding was a difficult process
Aspetti positivi:
HR coupled with Payroll covers many boxes that we have to deal with. User-friendly for our team members and the transparency creates confidence across the company. We like the adaptability of the development team and the improvements we've seen over the past two years. As a whole, it has produced efficiencies across the team for payroll & compliance that ahs been well worth the effort.
Aspetti negativi:
We implemented the system in mid-2018. We found at that time that creating payroll rules when you're outside of an award can be very challenging, especially when you have to learn how the categories affect each other and you're trying to mesh everything to existing agreements. The platform could do with information links for each step that detail the exact impact of changing each rule. Sometimes a change could create a cascade of unintended consequences (this may have changed). If we had to go back fix something now, we'd have to relearn why certain things were done.
Risposta di Employment Hero
2 anni fa
Hi Ben, Thank you for taking the time to share your experiences with Employment Hero. Having been using the platform for almost two years, your feedback is great to see and we're glad to hear your employees find the platform easy to use. Improving transparency and efficiencies are great wins! Thank you also for your feedback regarding setting up your own payroll rules. You now have first-hand experience into how complicated the modern award system is - so many variables that affect one another! Your suggestion for warnings is great and I've passed it on to our product team. Have a lovely day, The Team at Employment Hero
Peter R.
Business Operations Manager (Australia)
Marketing e pubblicità, 11-50 dipendenti
Ha utilizzato il software per: 1-5 mesi
Fonte: SoftwareAdvice
Like it - but needs more flexibility
Commenti: Good but a little frustrating. I like the platform but it needs some work to make some of its features a little more flexible.
Aspetti positivi:
The set up and implementation of Employment Hero was relatively simple. Really did't take that long to integrate with Xero and it all seems to sync nicely.
Aspetti negativi:
There are parts to this platform that are a little clumsy. For example, 1. when making templates up based on PDFs you cannot simply replace the PDF of the base document, you have to delete the entire document and all the dynamic fields and start again. 2. Expenses and Leave approvals can only be approved by one manager, which eliminates businesses that have different managers for each function. Would be good to be able to allocate who approves expenses and who approves leave. 3. Managers can't see leave balances only admins, which is not ideal as managers need to be able to check leave entitlements before approving requests.
Risposta di Employment Hero
4 settimane fa
Hi Peter, Thanks or your review of Employment Hero! It's great to hear that you found the implementation process simple - that's really important to us. We're always working to enhance the platform, so I've passed on your valuable feedback about increasing the flexibility of our features to our product team. Many thanks, Anna
Olinka C.
General Manager (Australia)
Proprietà immobiliari, 2-10 dipendenti
Ha utilizzato il software per: 1-5 mesi
A timesaving business value HR platform once you get set-up
Aspetti positivi:
We effectively use EH as our online HR platform. In this aspect it is spot on with Policies, Compliance, Certifications, HR Docs, Contracts and Onboarding. Very happy to use an Australian company. The guidance templates for HR docs and policies are excellent. Pricing is incredibly efficient. Subscription outsourcing is the now for smart businesses. Payroll Xero integration through EH is much less impressive which is such a shame.
Aspetti negativi:
Minor features are missing. Xero payroll functionality is not good enough - actually that's a major issue. How can you not have YTD available on pay slips?? We've had to revert to Xero's My Payroll, so now staff have 2 platforms to manage. Then the smaller but equally frustrating items - You can enter the public holidays that apply to your location but these aren't reflected in the team leave calendar as an identified PH. Why not? You have already identified then surely the data can be pulled into the team calendar. I submitted questions to the helpdesk and in reply got an answer but got told to sign up for an online Q&A session for future queries. I don't have time for an hour and to have to book in time, I should just be able to email off a question and at some point get and answer. There are other minor frustrations but the overall HR functionality probably outweighs the issues, until we find better.
Risposta di Employment Hero
4 settimane fa
Hi Olinka, Thanks for your review. I'm glad to hear that our templates and cloud-based onboarding and HR is adding value to your business. We're always working to improve our platform and overall experience, so I have passed on your valuable feedback about the Xero integration to our team. If you'd like to discuss this further, please let me know by emailing [email protected] Thank you for your support. Many thanks, Anna
Elena D.
HR Manager (Australia)
Salute, benessere e fitness, 501-1.000 dipendenti
Ha utilizzato il software per: Più di 2 anni
Alternative considerate:
EH Review
Commenti: Onboarding, completing training and employee notes all in one place have improved our HR systems.
Aspetti positivi:
The ability to access everything from one database. Payroll information, reviews, policies, leave makes it so much easier to manage payroll and HR functions. Onboarding has also become much speedier and more accurate.
Aspetti negativi:
The LMS can be improved as can the reporting and performance appraisal and communication platform.
Risposta di Employment Hero
3 mesi fa
Hi Elena, Thank you for your lovely review! It's great to hear that Employment Hero has helped to streamline your HR processes and payroll. We're always working to improve the overall platform experience, so I've passed on your valuable feedback to our Product Team. Many thanks, Anna