iSpring Learn
Cos'è iSpring Learn?
iSpring Learn è la piattaforma LMS per formazione aziendale. Puoi lanciare formazione anche con le app per iOS & Android per avere accesso istantaneo ai corsi, anche in modalità offline. Il supporto
Scopri di più
tecnico è sempre alla tua disposizione, basta una chiamata veloce. È possibile fissare un appuntamento online gratuito di 15 minuti per scoprire come funziona questa soluzione per i tuoi obiettivi.
Mostra meno
Chi utilizza iSpring Learn?
iSpring Learn è adatto per le aziende che vogliono avviare un progetto di formazione aziendale in modo facile e veloce. Con l'implementazione istantanea e l'analitica potente, qualsiasi azienda può iniziare subito il proprio progetto di e-Learning.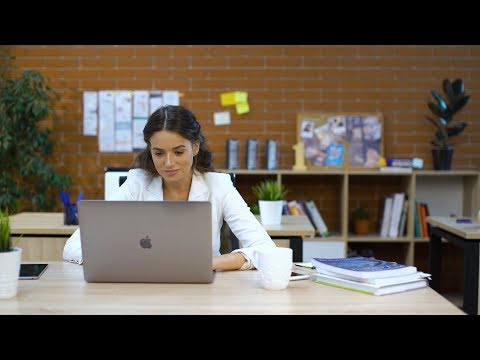 Hai dubbi su iSpring Learn? Confrontalo con una delle alternative più diffuse
Versione gratuita
Prova gratuita
Versione gratuita
Prova gratuita
Alternative a iSpring Learn
Recensioni su iSpring Learn
Richard
Psychiatrist in Private Practice (Australia)
Utente LinkedIn Verificato
Ha utilizzato il software per: Più di 2 anni
iSpring learn is a great solution for online learning.
Commenti: The system underpins my private education business and has been a major driver for success.
Aspetti positivi:
Integration with PowerPoint Clean, easy to use interface User self registration Payments system for selling courses.
Aspetti negativi:
There is not a lot to dislike. It does everything I need. If I had to be very picky I would to be able to alert users to new Courses or to make announcements more easily. At present you can add comments to courses and learning paths, or send individual messages, but this does not alert a user who is not logged in. I can export e-mail addresses and send a mailshot, but this is a bit cumbersome. This is a very minor issue.
Risposta di iSpring Solutions
4 anni fa
Hi Richard, Thank you SO much for sharing your feedback about iSpring Learn! We greatly appreciate it :) Keep it up!
Dayna
Training & Development Coordinator (USA)
Ospedali e sistemi sanitari, 201-500 dipendenti
Ha utilizzato il software per: 6-12 mesi
Alternative considerate:
Worth The Money!
Commenti: I worked closely with our sales person to complete the purchase and get everything set up. It was a very simple and quick process.
Aspetti positivi:
We searched for 2 years for the perfect software. We landed on iSpring due to the cost and features available for a corporate training environment. This has helped up become more remote, especially in a world with COVID. We have been able to track training and identify areas of improvement and even get more departments on board with the training process. I also love the iSpring takes ideas for improvements.
Aspetti negativi:
Most features are easy to use, but some of the reporting options do not provide the information needed, so we have to build workarounds in to get what we need.
Risposta di iSpring Solutions
2 anni fa
Hi Dayna, Thanks a lot for reviewing iSpring here on Capterra - we appreciate it greatly! Hope you enjoy this exciting journey of training management with iSpring. Keep up the great work and if any questions come up, please don't hesitate to address them to our Tech Support: [email protected]
Guy
Chief Technology Officer (USA)
Materiali da costruzione, 201-500 dipendenti
Ha utilizzato il software per: Più di 1 anno
Excellent Learning development Platform
Commenti: Excellent product and outstanding customer service!
Aspetti positivi:
Easy to learn and use. Tons of features, enables us to deploy courses in multiple channels.
Aspetti negativi:
We have no complaints about this software
Risposta di iSpring Solutions
2 settimane fa
Hi, Thanks a lot for sharing your thoughts about iSpring products and service. We appreciate it tons. It's great to hear that you are happy with the iSpring solution. Hope it keeps serving you well :)
Utente Verificato
Business Development Manager (UK)
Utente LinkedIn Verificato
Software informatici, 51-200 dipendenti
Ha utilizzato il software per: 6-12 mesi
Good for a single company (in-house) use but poor for managing client or partner training
Aspetti positivi:
Ability to have multiple Learning Paths that collate separate courses, and to track users' progress through those Learning Paths.
Aspetti negativi:
New functionality has only been added piecemeal, presumably where a client has paid for a new feature to match their specific requirements. The new functions then aren't applied across the whole system (since the client didn't pay for that work). The result is a "swiss cheese" of a product, with huge holes. For example, the API doesn't allow you to retrieve attributes that were added in new functionality. The API itself allows you to set and retrieve (limited parts of) individual records, but doesn't let you get access to reports programatically. SSO is all-or-nothing - you have to have the same SSO for all Organizations, which sucks if you're using the same course material in-house as well as externally. And SSO doesn't support the latest standards. Discussion forums are similarly only open to all and can't be limited to Organizations. Presumably both SSO and Discussions were added before some client paid for multiple Organizations to be added. On top of all that, iSpring is actually more expensive than other better multi-org solutions such as TalentLMS.
Jolene
Learning and Development Manager (USA)
Ospedali e sistemi sanitari, 201-500 dipendenti
Ha utilizzato il software per: Più di 2 anni
The Perfect LMS
Commenti: iSpring has been a great tool for our organization's needs. I purchased it because of it's ease of use for our learners and it continues to deliver a simple approach to training. Learners should never have to fight to find or complete their learning. iSpring is a clear and simple option that provides value to both the learner and the administrator. It's not complicated, but robust enough to deliver everything we need and more. We actually feel our learning platform is a differentiator in our line of business and others in the industry have been impressed enough to ask us what we use.
Aspetti positivi:
We have used iSpring Learn for almost 3 years now. The original reason we purchased the tool is the same reason we stay with the tool - it's ease of use for our learners and the administrative functions it provides for our L&D team. The completion tracking, certificate generating, and reporting functions are vital to our goal of ensuring our learners are able to access and complete their learning easily and receive the appropriate credits.
Aspetti negativi:
Like any software, there are features that don't always meet our needs. But there isn't anything we haven't found a way to work around or take the time to better understand in order to operate and manage our learning within iSpring. It's not complicated or cumbersome to administer.
Risposta di iSpring Solutions
3 mesi fa
Hello Jolene, Thanks a lot for sharing your thoughts about iSpring products and service. We very much appreciate it. It's great to hear that you are happy with the iSpring solution. Keep up the great work! :)