Marketing 360
Cos'è Marketing 360?
La missione di Marketing 360 è quella di fornire alle PMI la piattaforma di marketing n°1 al mondo, offrendo software di marketing digitale di livello mondiale e servizi di marketing professionale
Scopri di più
altamente qualificati, attraverso un'unica piattaforma potente e conveniente.
Mostra meno
Chi utilizza Marketing 360?
PMI che vogliono sfruttare la piattaforma di marketing n° 1 sul mercato per favorire conversioni e aumentare le vendite. Parla oggi stesso con un professionista del marketing e ottieni una demo GRATUITA.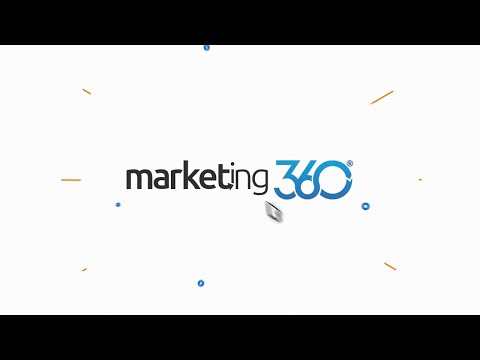 Hai dubbi su Marketing 360? Confrontalo con una delle alternative più diffuse
Non disponibile nel tuo paese
Versione gratuita
Prova gratuita
Versione gratuita
Prova gratuita
Alternative a Marketing 360
Recensioni su Marketing 360
Intrattenimento, Lavoratore autonomo
Ha utilizzato il software per: 1-5 mesi
Alternative considerate:
Great Results from an Incredible Team
Commenti: Marketing 360 has been great. I was fortunate to be partnered up with [SENSITIVE CONTENT] and his team. We have been able to achieve more in the few months I've worked with him than I was able to on my own over the past several years. He is responsive, awesome to work with, takes my suggestions and ideas, and is able to stay with me and the goals I have.
Aspetti positivi:
The software is fairly simple to use. I have used different CRMs, payment processors, and website tools in the past. This software is right on par (if not more advanced) than the others. It is incredibly easy to use! The built-in automation, payment processor, and nurture tools are incredible.
Aspetti negativi:
The only part of the software that I think could be improved upon would be the social media tools. This could be (mostly) because I haven't used them a whole lot. I find it is almost easier to jump in and post on the different social media accounts myself.
Coach KENYA
CWO/CHHC/OWNER/OPERATOR (USA)
Salute, benessere e fitness, 2-10 dipendenti
Ha utilizzato il software per: 6-12 mesi
The CRM soft ware is not difficult to understand. For me it's about TIME BLOCKING ....
Commenti: I enjoy my team [SENSITIVE CONTENT]. The entire experience from start until now has been professional. I like having the support. Speaking weekly is invaluable.
Aspetti positivi:
The CRM soft ware is not difficult to understand. For me it's about TIME BLOCKING and actually taking the time to learn and push buttons. It's kind of like having a new cell phone. You learn new features along the way. I liked that everything is at your finger tips
Aspetti negativi:
Maybe it was me. Maybe it was system interface errors. Not often but sometimes languages simply were not communicating. That's when you walk away and go have Margaritas. This happens in every situation where Tech is involved. Nothing to be concerned about .
Risposta di Madwire
anno scorso
Hi, Coach Kenya. So glad to hear you've enjoyed working with our team. Please let us know if there's ever anything specific in the platform that is giving you errors or putting you into a margarita-induced state. Our tech team definitely wants to know about that stuff so we can address them. We're looking forward to working with you for years to come!
Gina
Owner & Lead Designer (USA)
Design, 2-10 dipendenti
Ha utilizzato il software per: Più di 2 anni
The platform is great. but the people are better
Commenti: I've been with Marketing 360 over two years now. From day one the level of service I received from every person I worked with was exceptional. I've referred at least 10 other businesses owners I know to Marketing 360 and they're all extremely happy as well. Pretty much, anybody business owner I talk to I tell about how amazing Marketing 360 is. I can't image running my business at this point without Marketing 360. I love the fact that through one company I have everything I need. I literally don't use any other tools to run my business except for Quickbooks for my accounting and Google Apps for my email and online documents, etc.. So if you are looking for a powerful software platform to build your business on I think you'll find Marketing 360 is hard to beat. But the real difference maker is the people. Having dedicated specialists do everything for you is such a huge value. I basically have my own marketing team without the cost by working with Marketing 360. I can't express enough how powerful that has been for me. My final advice is to be patient. The marketing works really well, but it takes time. The results I'm getting now (2 years later) are 4-5 times better than the results I got inside the first 6 months even though my advertising budget is roughly the same as it was then. But my ads are better now, my rankings on Google are higher, my social media presence is better and more. So be patient and commit long-term.
Aspetti positivi:
The best part about Marketing 360, at least for me, is that fact that they do everything for you. My Marketing Executive is amazing. Whenever I need something done or have a question, I just give him a quick call or shoot him a quick text and he knocks it out. Candice, my CRM expert is so awesome. She has taken so much time to walk me and my team through how to use the CRM and set it up so it works perfectly for our business. The CRM has been a game-changer for us. I have worked with so many incredible people at Marketing 360 it's hard to remember them all. But everyone is friendly, knowledgeable and a joy to work with. As far as products & services go, the Marketing 360 platform has it all. They designed and manage my website, which I love. The website took about 2 and a half weeks to design and get live. It took about a week to get the initial website designed and built, we then went back and forth 2-3 times on revisions until I approved it to go live. My project manager called me every 2-3 days to give me an update which was great. Once the website was live, marketing executive took over and started all the marketing campaigns. I gave him some guidance, but for the most part, he took the lead and wrote and designed all our ads for Google and social media, etc. It was pretty hands off for me which was great. The ads started to drive traffic and leads about 4-5 days after the website was live! From there I really started to heavily use the CRM and love it!
Aspetti negativi:
The Marketing 360 platform does it all (website, crm, email, text message marketing, google ads, social ads, etc...) which can be intimidating to setup and learn! The good news is, Marketing 360 has dedicated people assigned to your account which setup everything for you, answer your questions, provide training, etc.. Without their help, I'm not sure I'd have the time or skill to do it all myself. So it's great that they offer that at no additional cost. My CRM expert must have spent countless hours working on my account and it was all included free! Very thankful. The reason I signed up with Marketing 360 was the fact that I did not have to do it all myself. I spent a lot of time looking around at other solutions and found a lot of great tools/platforms out there, but none offered the level of dedicated support that Marketing 360 did so that was the deciding factor for me.
Risposta di Madwire
4 anni fa
Hi Gina! Wow! Thanks for taking the time to write us such a detailed and in-depth review! I really appreciate your honesty and candor. I wanted to take a moment and touch on a few points you brought up. First - it sounds like we got your site live in about 15 business days or less which is exactly what we aim for! I'm happy to hear we reached that milestone. Second, it sounds like you're using just about every service that we offer - pay-per-click advertising, email, SMS marketing, CRM, etc. Managing all of those services on your own take time away from running your business, and by utilizing everything we offer you give yourself an even greater chance of success. Like you said, taking advantage of your dedicated support team and getting the most out of every single service essentially gives you your own marketing team! You and your team have been great to work with these past 2 years and I wanted to personally thank you so much for your trust & partnership!
Gestione degli investimenti, 2-10 dipendenti
Ha utilizzato il software per: 6-12 mesi
Need Professional Help? You need Marketing 360
Commenti: Nexgen Software Services http://nexgent3.com/ has been in business since 1997. We have always done VERY well with simple advertising up until about 2 or 3 years ago. Sales have slipped and we have had a hard time reaching our desired customers. I finally broke down and started looking for professional help. I spent a lot of time online searching through many different marketing firms. There are so many to choose from it really made it a difficult choice to finally pick one. The reason I picked Marketing 360 was simple. The videos and the mentality they promoted in their videos was the same as my company. I know we work hard if not harder than anyone for the success of our clients and I felt that Marketing 360 was going to give me that same attention to detail that we needed. The day trading / investment world is a very competitive marketing arena. Probably more difficult than Doctors , Lawyers or Plastic Surgeons. Bottom line, everyone as Marketing 360 have done everything possible to make our business grow. We have now been with them for over 6 months and the difference in our online marketing , SEO and online presence is night and day what it was before. If you need help, professional help, you must make the commitment and let Marketing 360 work to help you better your business. I would highly recommend them , I can't see myself or my business being without them. I hope you will take the time to really investigate and give them the opportunity. I have clients that are in the marketing business and I have had them personally audit everything that Marketing 360 has done so I could get an honest outside second opinion. The results didn't surprise me, my audit of M360 was a resounding 110% positive. Taking the leap of faith is the hard part. Loving what they do is the easy part. I appreciate and look forward to continuing some exponential growth with Marketing 360.
Aspetti positivi:
Everything is very simple and easy to use.
Aspetti negativi:
Only thing I would like to see is live up to the minute stats which i think is coming on the next version.
Risposta di Madwire
4 anni fa
John, thank you so much for taking the time to give us your input! You've been a very loyal customer over the years and we have really enjoyed partnering with you. Ultimately, we exist to help small businesses grow; we're honored you chose us! It's not easy to trust others with the success of your business, and we take that responsibility seriously. Thanks again!
, 11-50 dipendenti
Ha utilizzato il software per: 6-12 mesi
Very robust platform
Commenti: In May of 2016, we decided to work with Madwire's Marketing360 software/platform after both a bad previous experience with another company and some thorough internet research. As a niche business with very little experience and history managing any advertising/marketing campaigns, we had many questions regarding the software. Fortunately, we worked with Customer support representatives, who worked very hard to provide honest feedback and guidance on our campaign to start. Now that we have become familiar with the software, we really look forward to continue using the platform as we expand our business.
Aspetti positivi:
The data delivered to users is both extremely relevant and timely The customer login/portal/dashboard is very user-friendly and easy to understand. As a caveat, I am from a younger generation that grew up using technology on a daily basis.
Aspetti negativi:
-In the past, there were occasional reporting discrepancies when running daily reports for a given month and comparing the amounts to the same MTD reports over time (i.e. Daily ad spend / visits / conversions). However, when comparing daily reports for multiple months over time to MTD reports, the discrepancies were not a problem. Fortunately, this was a very MINOR technical issue that did not significantly impact our experience with the software. -Occasionally, we would receive "internal server error" messages when logging into the old portal during the evenings, which resulted in no data being visible. This does not appear to be an issue with the updated software.
Risposta di Madwire
4 anni fa
Brian, thank you for taking the time to provide your feedback. We're glad you've found the platform easy to navigate. Continue giving us your input and ideas. We're always improving our products and services. Thanks for your business!