Klaviyo
Cos'è Klaviyo?
L'e-mail marketing avanzato non deve essere complicato. Più di 15.000 marchi come Brooklinen, Bonobos e Chubbies utilizzano Klaviyo per far crescere le proprie attività e offrire incredibili
Scopri di più
esperienze ai clienti. Questa soluzione rende semplicissimo estrarre i dati dalle piattaforme di e-commerce, dal software per i punti vendita e da altri strumenti di marketing, offrendo così infinite possibilità di segmentazione. A differenza di altre piattaforme, Klaviyo mostra quanto fatturato deriva da ogni campagna e-mail o automazione. Guarda crescere le tue vendite con Klaviyo.
Mostra meno
Chi utilizza Klaviyo?
Grazie alla sua perfetta integrazione con piattaforme come Magento, Shopify e WooCommerce, Klaviyo è adatta principalmente ai negozi di e-commerce. Klaviyo si integra anche con aziende B2C e B2B che utilizzano siti web personalizzati.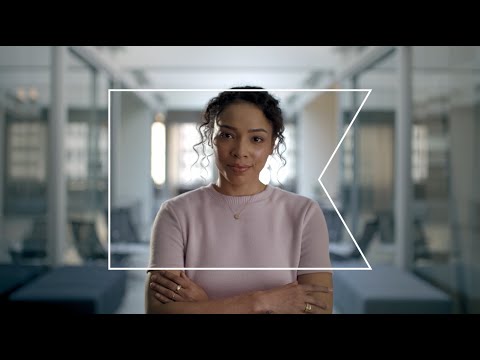 Hai dubbi su Klaviyo? Confrontalo con una delle alternative più diffuse
Non disponibile nel tuo paese
Versione gratuita
Prova gratuita
Versione gratuita
Prova gratuita
Allison
Owner
Utente LinkedIn Verificato
Salute, benessere e fitness, 2-10 dipendenti
Ha utilizzato il software per: Più di 2 anni
Klayvio is GREAT for email list management / engagement
Sottotitoli in italiano disponibili nel lettore video
Software informatici, 11-50 dipendenti
Ha utilizzato il software per: Più di 1 anno
Klaviyo is the best marketing platform!
Commenti: Awesome! Helped me grow my business.
Aspetti positivi:
Klaviyo is a great base to automate customer contact over email, SMS, in-app notifications, and on the internet.
Aspetti negativi:
Klaviyo's only downfall is when it came to email deliverability. Emails would bounce when sent from Klaviyo which caused some issues. This is not a major issue though.
Eszter
Marketing manager (USA)
Utente LinkedIn Verificato
Settore automobilistico, 11-50 dipendenti
Ha utilizzato il software per: 6-12 mesi
Alternative considerate:
Best e-mail marketing solution for Shopify
Commenti: I have tried many email marketing providers (MailChimp, Sendlane etc) and found that Klaviyo offers the highest customer service, hands-on implementation, very detailed training and on-boarding. They also offer many pre-build email templates and flows that are customizable
Aspetti positivi:
Klaviyo's customer service and implementation team is outstanding! Nate walked us through the platform and shows us the dashboard, which was very helpful. After we signed up, we had 6 (1-hour) onboarding calls with an implementation specialist to make sure we set up everything correctly. They offer MANY pre-built email campaign templates and flows, so creating a full email strategy is very easy! Reporting and the dashboard is very user friendly. Connecting with Shopify only takes a minute.
Aspetti negativi:
We hope that the SMS marketing feature will integrate with Gorgias soon - Klaviyo confirmed that it is coming!
Luke
Graphic Designer (UK)
Graphic Design, Lavoratore autonomo
Ha utilizzato il software per: 1-5 mesi
Klaviyo Review - Best platform for online marketing
Commenti: My overall experience with Klaviyo has been extremely positive as it has allowed me to build better relationships with my target audience. I have faced very few issues with the platform and it is very easy to use, meaning that I was able to send campaigns quickly after I first started using it. I would highly recommend Klaviyo to anyone who wants to get started with online marketing and those with online stores on Shopify as you integrate the two, to boost customer loyalty and increase repeat business.
Aspetti positivi:
The best features of this platform include the ability to design and save your own personalised email templates that you can send to your customers in an email campaign, I have access to email templates provided by Klaviyo and the option of designing my own from scratch. This has been very useful as it allows for each email to appear professional in its aesthetics and layout. Furthermore, you can create a list of all your contacts and then create segments to send campaigns to a group of those contacts who meet specific criteria. This means I have been able to send emails to those who only certain campaigns apply to, without having to send it to all of my consumers, which stops people from unsubscribing from my mailing list and prevents emails from entering spam folders. The 'Smart send' option also stops emails from being sent to those who have received them in the last 24 hours, to also stop spam emails from being received by my customers. Perhaps the most useful feature provided is the 'Analytics' feature, which lets you view how each campaign is performing, as it provides accurate information on how many emails have been received and who has opened them. This allows me to measure the success of each campaign and helps me to improve the reach of my future campaigns.
Aspetti negativi:
I would like Klaviyo to let more information to be stored on each contact such as the company they work for, a 'notes' feature would be very useful which could allow you to enter extra details about the customer, as this is currently not an option. Also I would like the option of being able to search for an individual and then add them to another (new) list/segment, so that when I need to email a small number of specific clients, I can do this without having to email them individually. As well as this a more powerful search engine on the website when searching for specific customers would be incredibly helpful. These are the main limitations that the platform currently has in my opinion and if these were amended, it would be even easier to use.
Dennis
Marketing Director (USA)
Utente LinkedIn Verificato
Software informatici, 11-50 dipendenti
Ha utilizzato il software per: Più di 2 anni
Alternative considerate:
A glowing beacon in a saturated market
Commenti: Fantastic from beginning to end. I would suggest Klaviyo to anyone.
Aspetti positivi:
There are hundreds of email marketing managers, and they all pale in comparison to Klaviyo. Instead of trying to be a jack of all trades, Klaviyo focused on making the best e-commerce marketing platform, PERIOD. The integration with Shopify is an utter game changer, and makes it possible to actually feel in control of your marketing.
Aspetti negativi:
When it comes to Klaviyo, there is a bit of a learning curve. They do make sure there are plenty of resources, so if you want to learn you will.
Manny
Marketing Coordinator (USA)
Servizi ai consumatori, 11-50 dipendenti
Ha utilizzato il software per: 6-12 mesi
Alternative considerate:
Good ESP That Does What You Need
Commenti: Besides cost, the biggest team our team wanted to get out of the ESP was email automation which you get built in with Klaviyo. We had some assistance with our agency to get on-boarded and build some additional flows but overall, there wasn't to much of a learning curve with building the emails. Their tables do not render nicely in Outlook though, which didn't have that issue before which is a bummer.
Aspetti positivi:
With our previous ESP, we had to pay extra for the automation that you would expect with your email service provider. With looking at bottom line, that is what lead us to research other ESPs, which lead us to Klaviyo. While there is a learning curve with any new program, this one wasn't to bad to get adjusted. I will say I do miss the dedicated account rep we had with previous ESP and the on-boarding specialist okay...our marketing agency helped with the on-boarding as it was heading into Q4 and they helped steer ship in right direction after first two emails had less then stellar open rates.
Aspetti negativi:
The features are there that you need from an ESP perspective. They even recently announced the introduction of SMS marketing within their platform which helps ROI tracking to be even better instead of having to rely on a 3rd party vendor and who takes credit between a SMS message or email message. While our email send total is actually higher than in Listrak, we do not have a dedicated account manager to meet with and discuss the account, what they see, suggestions on where to optimize, etc. It is much cheaper than Listrak and another ESP we looked at so you get what you pay for.