MIE Trak Pro
Cos'è MIE Trak Pro?
Le caratteristiche di MIE Trak Pro possono essere riassunte in una parola: versatilità. Soluzione concepita per chi utilizza ancora vecchi fogli di calcolo o un sistema ERP non scalabile in base alle
Scopri di più
esigenze della propria azienda di produzione. Quando un'organizzazione cresce, MIE Trak Pro si adatta alle sue esigenze trovando un equilibrio tra flessibilità dei reparti e controllo amministrativo. Con dashboard e report personalizzabili e la possibilità di riutilizzare dati come preventivi, richieste di offerta e ordini di vendita e di lavoro, MIE Trak Pro adatta ogni sua funzionalità in modo esclusivo per l'utente e senza costi eccessivi.
Mostra meno
Chi utilizza MIE Trak Pro?
MIE Trak Pro è ideale per produttori di articoli personalizzati che gestiscono fino a 500 milioni di $ in attività di fabbricazione e lavorazione.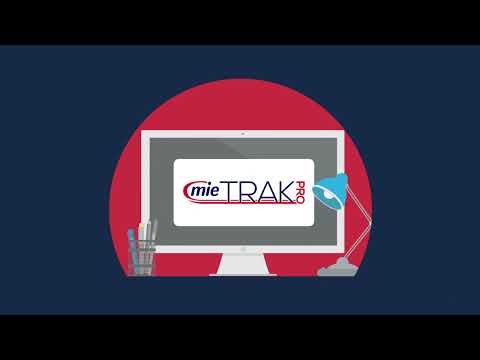 Hai dubbi su MIE Trak Pro? Confrontalo con una delle alternative più diffuse
Non disponibile nel tuo paese
Versione gratuita
Prova gratuita
Versione gratuita
Prova gratuita
Alternative a MIE Trak Pro
Recensioni su MIE Trak Pro
Industria mineraria
Ha utilizzato il software per: Più di 2 anni
Fonte: SoftwareAdvice
We have been using MIE Trak for well over a decade
Aspetti positivi:
One word sums up the reason that we use and love MIE Trak PRO and MIE Solutions, FLEXIBILITY. This vendor is willing to help us configure their software to work the way we do instead of making us change our process to work the way the software does. In addition, the support we get from MIE Solutions is first class. They are very responsive to our support requests and don't make us wait for the next major release to provide a small modification we need now. The price of MIE Trak PRO is very fair for the powerful features it provides and the annual support charge is a good value for all of the time that MIE Solutions staff spends to make the product work better for us.
Aspetti negativi:
The main problem we have with MIE Trak PRO and MIE Solutions is a result of what we like most about them. Their flexibility and responsiveness in modifying the software makes it difficult for them to keep training materials and documentation current. We have also seen that occasionally updates can have unexpected results, but in each of those cases, support has worked with us to resolve the problem quickly.
Simon
IT / Planning / Purchasing Manager ()
Settore automobilistico, 51-200 dipendenti
Ha utilizzato il software per: 1-5 mesi
Fonte: SoftwareAdvice
MIETrak Pro - Kiyokuni Europe Limited
Commenti: The main reason for our choice was, as an accredited TS16949 Tier 2 Automotive supplier, we had to make sure that any new system provided the traceability and control that this standard requires and MIETrak Pro offers both. MIETrak Pro has given us the ability to take several standalone systems and incorporate them into one making it much easier to share information between employees at all levels. This has enabled us to move to totally live production bookings on the Shop Floor (via Kiosk) and live stock movements (via Barcode Scanner Server). This has improved stock accuracy as problems can be resolved at source and this leads to enhance MRP's effectiveness. MRP is the main driver for our business and MIE Solutions were open to develop their MRP system to one that I firmly believe is now World Class, not only proposing POs / WOs to meet demand but also suggesting move proposals for existing orders as customer demand changes, either short term or long term.The system is very cost effective, especially when compared to other like for like systems on the market today, but this in no way compromises what MIETrak Pro delivers. The reporting systems are excellent via Quick View Reports and if we've been unsure how to create a report MIE Solutions have been more than happy to assist us. Support / training is of a very high standard, quick response, excellent problem solving and very professional. MIETrak Pro has evolved in the time that we've been using the system with enhancements, some that we use, some that we don't, but it's predominantly our choice and timescale which is very comforting. Whilst Kiyokuni Europe Limited are not a sheet metal manufacturer, MIETrak Pro has seamlessly replaced our old ERP system within our manufacturing environment where we use multi level BOMs and Cellular production units.
Aspetti positivi:
Easy to use and setup. Excellent report functionality with abiltiy to create your own SQL coded reports. Allows and pushes for all business areas to operate within one system
Aspetti negativi:
None that I can honestly think of
Kurt
Process Engineer/Cost Estimation ()
Industria mineraria, 51-200 dipendenti
Ha utilizzato il software per: Più di 2 anni
Fonte: SoftwareAdvice
MIE Trak Review: Prismier
Commenti: -
Aspetti positivi:
1)Your team's commitment to providing the tools and support necessary for our successful implementation, Mie Trak has an excellent support team in place. 2) For our use in manufacturing the Automatic and coherent workflow from one department/function to another, ensures a smooth transition and quicker completion of processes. This also ensures that all the inter-departmental activities are properly tracked.
Aspetti negativi:
"Myself : Creating custom Forms and Reports, difficulty finding the appropriate fields for data needed -- Field name in database is sometime different the field title that shows in module which can be tricky trying to find. Note: There are a couple of Modules we are not using: a. Invoices: ( we use QuickBooks) b. Quality Control: ( we have purchased -Unit-Point - integrated with MieTrak - our Quality Director can answer specifics regarding this if needed. c. CRM ( we have purchased our CRM Sales pipeline - which is integrated into outlook)
Ingegneria meccanica o industriale, 11-50 dipendenti
Ha utilizzato il software per: Più di 2 anni
Making us efficient and aware
Aspetti positivi:
MIE Trak Pro follows a logical workflow from Quotation to Delivery following the lifecycle of production including BOM, Works Instructions, Stock Management, Outside Processes and much more. It incorporates a wide range of reports and the knowledgeable support team can produce custom reports to meet bespoke requirements. Data can be exported for further analysis in Excel.
Aspetti negativi:
I can't think of anything negative to say about the software.
Risposta di MIE Solutions
3 anni fa
Hi Dan, Thank you so much for sharing your positive experience using MIE Trak Pro & for leaving us / our team a 10/10 recommendation rating. We always endeavor to aim high with our level of support and standard of software, and we're glad you think we have achieved this throughout our team & online help portals in your years of use with our software. We look forward to continuing this for both yourself & JDR Products Ltd! Best Regards, Jasmine Sanderson Customer Relationship Manager MIE Solutions UK Ltd
Industria mineraria, 11-50 dipendenti
Ha utilizzato il software per: Più di 2 anni
Fonte: SoftwareAdvice
Weldflow Metal Products Experience of MIE Trak
Commenti: Weldflow is a sheet metal is a contract manufacturing facility in Ontario, Canada. We are a small company and was not sure of ERP software available for sheet metal environment. It has been a very intuitive experience with this software as it caters for almost all nuances of our operation.
Aspetti positivi:
We are using MIETrak version 11 and has it with us for last 4 years. The product has the flexibility to use different modules. Though the software has accounting capabilities and interfaces with Quickbooks, however, we only link it to download our vendors and customers and chart of accounts.The vendor has a very responsive technical support system and whenever there has been issues or items that we do not understand there has been technical support available to resolve an issue on hand for that time.