Issuetrak
Cos'è Issuetrak?
Issuetrak implementa i sistemi di helpdesk e supporto per tutti i tipi di industrie e dipartimenti. Aiuta le aziende come la tua a tenere traccia di ticket, problemi e richieste, dall'invio alla
Scopri di più
risoluzione. Facile da implementare, consente l'invio dei ticket tramite web, dispositivi mobili ed e-mail. Grazie ad assegnazione ed escalation automatiche dei ticket, ai moduli personalizzati, ai campi definiti dall'utente, alle metriche sulla dashboard consultabili a colpo d'occhio e alla creazione di report dettagliati, Issuetrak offre al tuo team gli strumenti di cui ha bisogno per assicurarsi che nessun ticket o problema venga perso.
Mostra meno
Chi utilizza Issuetrak?
È stato realizzato per le aziende e i dipartimenti di tutte le dimensioni che operano in una vasta gamma di settori. È la soluzione ideale per qualsiasi azienda che necessiti di tenere traccia dei problemi/delle richieste e di migliorare il flusso di lavoro con una migliore visibilità.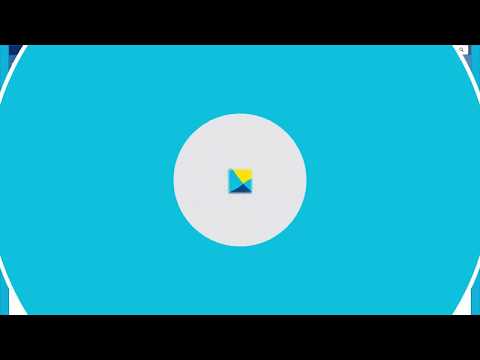 Hai dubbi su Issuetrak? Confrontalo con una delle alternative più diffuse
Non disponibile nel tuo paese
Versione gratuita
Prova gratuita
Versione gratuita
Prova gratuita
Valery
Support Services Specialist (USA)
Utente LinkedIn Verificato
Amministrazione pubblica, 201-500 dipendenti
Ha utilizzato il software per: Più di 2 anni
Very good experience, but not excellent. Does a fantastic job at what it's supposed to do.
Commenti: Resolves the complexity of tracking issues.
Aspetti positivi:
Quick, simple, and has plenty of features. Allows for precise control over each issue. Very responsive interface. Has fantastic customer support.
Aspetti negativi:
Development seems to be a bit slow on adding features, Short Term is set as within a year, which is of course reasonable, but Short Term is more like two weeks sprint, but that's personal opinion and experience.
Alexander
Entertainment Manager (USA)
Intrattenimento, 10.000+ dipendenti
Ha utilizzato il software per: Più di 2 anni
Tracking 23 Organizations at Once
Commenti: Very positive. This is the thing that keeps us moving. I was with this company a decade ago before Issuetrak and recently came back as a manager. Let me tell you, this software has revolutionized our technical department.
Aspetti positivi:
Data tracking, hands down. I can research past issues with confidence. It takes a bit of management to keep people from being lazy when entering tickets, but when all the information is there this becomes a very powerful tool that can be used to track day to day problems, but it can also compile them over years to see larger trends that otherwise would have gone unnoticed. It also helps me and others cover our bases and provide evidence to either support or refute vague claims that otherwise would be anecdotal in nature.
Aspetti negativi:
The search function can, at times, can feel clunky. It's not bad, but if you are asking me to pick nits here, this would be it. One annoyance is searching users, where I have to pick between active or non-active. I don't know why I can't search both at the same time, which would speed up my process. Also it seems like the main search tool at the top could be a little more robust. I almost never come up with anything useful out of it as I think it only looks at subject line searches. When searching names or terms often times the search gets confused by one letter or capital difference. I feel like to be truly effective the search function could have more intelligence (speaking from a place of not knowing at all how that works). This is not a con, but in my opinion the mobile settings are not sufficient for use on the phone. As we move further and further remote in our jobs, it would be very handy to have an Issuetrak app. A dedicated mobile device application that is not through the web browser would elevate this experience ten fold if done properly. As of right now I use Issuetrak almost exclusively on my PC, but I could see the benefits of a mobile experience, keeping notifications within the app and reducing email accumulation. Right now I basically ignore Issuetrak when traveling, and it would be wonderful if this didn't have to be the case.
Consulenza manageriale
Ha utilizzato il software per: Più di 2 anni
Fonte: SoftwareAdvice
Horrible for anything but canned actions
Aspetti positivi:
Small footprint on server and runs on Windows. We didn't have to install some appliance or other modified Linux variation to get the software up and running. Able to leverage our existing SQL and IIS servers when needed.
Aspetti negativi:
Functionality, they claim it is highly flexible and has workflow but there is no logic short of a yes no response system. The flexibility for any department outside of a single use is frustrating and process automation only really sends notifications there is no automation but instead reporting of when you completed something. Simple workflow related tasks are non-existent such as creating a new issue to handle a flow item, this causes you to have to try and include all outcomes for a workflow item.
Richard
Computer Support Technician (USA)
Utente LinkedIn Verificato
Istruzione superiore, 201-500 dipendenti
Ha utilizzato il software per: Più di 2 anni
Great product and amazing support. IssueTrak Support is always just a phone call away.
Commenti: Asset management, Helpdesk ticketing solution, Auditing assets to verify software updates are complete, Reporting, Surveys, a good all around solution that is customize-able and affordable.
Aspetti positivi:
Easy customize-able solution for tracking issues, assets, billing, and surveys. Pricing setup so that you can pick which features you need and can really customize to suit the needs of your organization. Anytime I find something I feel IssueTrak can improve on or do better they are always there to listen and have a community of IssueTrak users to really listen to their customers. They go above and beyond in this area truly and are a pleasure to work with.
Aspetti negativi:
Not able to Scan/Audit Non-Windows devices (luckily for us that is a minor detail). Locations are a little weird for a single site location such as an educational institution but it works. Just takes a bit of learning how the system functions.
Jeromy
Director of Operations (USA)
Software informatici, 11-50 dipendenti
Ha utilizzato il software per: Più di 2 anni
Issuetrak for SaaS Customer Support Management
Commenti: Our overall experience with Issuetrak has been wonderful. It enables our teams to focus on development and management while providing full-service support to our customers.
Aspetti positivi:
As a medium sized business developing and maintaining Software as a Service application for Federal, State, and Local governments, our ability to leverage Issuetrak as a full-fledged issue ticket management and help desk system is critical to our operations. Our customers appreciate the full-service ticketing system and feel they're being treated professionally.
Aspetti negativi:
Issuetrak has a definite learning curve. Because of its high extensibility and customization, it is very easy to get lost in the options. However, Issuetrak trainers and support personnel are extremely helpful and quick to respond.