KidKare
Cos'è KidKare?
KidKare by Minute Menu è un software di gestione dell'assistenza all'infanzia che consente di risparmiare tempo e denaro mentre ci si prende cura dei propri figli. Negli ultimi 25 anni è stata creata
Scopri di più
una solida applicazione CACFP per semplificare i processi di richiesta di risarcimento, garantendo al contempo la conformità ai requisiti USDA. Oltre al programma alimentare, KidKare offre software di contabilità per aiutare i fornitori di servizi di assistenza all'infanzia a domicilio a gestire la propria impresa.
Mostra meno
Chi utilizza KidKare?
Sponsor, centri e fornitori di servizi di assistenza a domicilio.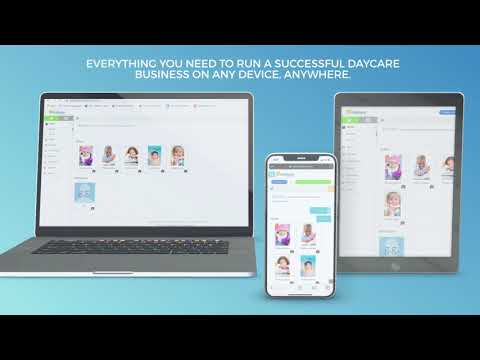 Hai dubbi su KidKare? Confrontalo con una delle alternative più diffuse
Non disponibile nel tuo paese
Versione gratuita
Prova gratuita
Versione gratuita
Prova gratuita
Gestione formativa, 2-10 dipendenti
Ha utilizzato il software per: Più di 2 anni
Powerful accounting tools
Commenti: I've made YouTube videos praising Kidkare and the ease of this software. It has made bookkeeping easier and more impactful for our home child care business.
Aspetti positivi:
The tools that are the most impactful with Kidkare are the invoices system and expense tracking. Having invoices that are tailored to our home child care gives us a professional look with parents. It also allows us to receive all of our tuition on time because the invoices are sent directly to the parents by email. When it's time to send out forms for taxes all the information is there. Lastly, if a parent needs a copy of an invoice paid he or she is able to log into their own account and review everything needed. That shows our business as being organized.
Aspetti negativi:
I didn't like that the system didn't have a great check in and check out system for the children to be accounted for.
Sandra
Owner-Operator (USA)
Servizi ai consumatori, 2-10 dipendenti
Ha utilizzato il software per: Più di 2 anni
Glad I FINALLY changed over from paper to computer
Commenti: This program is a time saver. I do not like change. I am a long time participant of the food program. For many years I have been doing it on the forms. Once this computer program came out, I still did not want to make the change. Every time I would get a visit from the Food Program the ladies would ask me if I was sure I did not want to change, they thought I would really like it. For a few years I still used the paper forms and finally I decided I would try the computer software and if I didn't like it I could always go back to my old way. Oh my goodness. I absolutely loved it. Why did I not do it sooner..Duh It just made the whole process of doing the Food Program so much easier and less time consuming. I though it was great. There is always room for improvement. Who knows maybe the cons I listed above will one day be Incorporated into this software making it the "Perfect" program.
Aspetti positivi:
Very easy to learn. If certain things on the page are not right you can't go on. Once you get the hang of it. The whole process of doing your daily work is a breeze. Only taking a few minuets of your time each day.
Aspetti negativi:
I think the thing I like least is that it doesn't tell you more of what you are doing wrong. Example: If you accidentally marked too many kids for that certain day, or if you didn't mark that you didn't feed a whole wheat bread for that particular day although you always do but may have miss marked it , if a child is marked down but is not usually there on that certain day. I think that if it would tell us these things there would be less mistakes on the error and summary reports. Overall its a great program
Utente Verificato
Owner (USA)
Utente LinkedIn Verificato
Gestione formativa, 2-10 dipendenti
Ha utilizzato il software per: Più di 2 anni
Kidkare review from Karlyn's Little Blessings
Commenti: Overall I love the website and everything it offers i just wish there were a few improvements to make it faster to log everything for the day and create menus.
Aspetti positivi:
i love how easy it is to use and navigate through the website for the most part. I use quick books for my payroll but it is extremely complicated to create invoices and log everyday expenses for my business and that is why I have chosen to continue to use kidkare.
Aspetti negativi:
I would say that there are a few things that are little complicated and not very user friendly, like creating a custom menu to use every month, it takes entirely way to long to create, and trying to figure out how to reuse a menu every month is a little complicated as well. it seems like every time i try to re use a menu for the next month it always skips days and i have to go in and fill in the blanks. I also wish that there was a way to automatically check every child in for a meal that way i am not having to click on each individual child and then if there is one child that was not there for that meal i could just unclick their name. When trying to send in a report for the month it can take all day to even send it in because the website seems to shut down.
Utente Verificato
Daycare Provider (USA)
Utente LinkedIn Verificato
Servizi alla persona e alla famiglia, Lavoratore autonomo
Ha utilizzato il software per: Più di 1 anno
KidKare Software Review
Commenti: Customer service in fantastic. I was originally running a state certified daycare and utilizing KidKare with the CACFP food program and then decided to start doing daycare from home and run it as an unregulated daycare. When I closed my daycare in town and quit the CACFP program, my sponsor automatically withdrew me from the program but I was still being charged for it each month even though I was not able to log in and use the program. I contacted customer service and asked if they could get me back into that account or credit the money that had been auto-paid out of my bank account to the new KidKare account that I had created when I started doing daycare at home. They weren't able to reconnect me to the original account, but added credit to the new one that I had created, no questions asked. They've been very helpful with anything else that I have contacted them with as well.
Aspetti positivi:
I like that everything is in one place. I can track pick-up and drop-off times, keep track of my daycare finances, plan meals, etc. all in one place. I don't need a hundred different apps/programs to run my daycare business.
Aspetti negativi:
I really wish that the Check-In/Out times would transfer directly over for each child when you pull up their name to create invoices at the end of the week. It would make creating invoices A LOT quicker! And maybe there is a way to do this and I just haven't figured it out yet!
Renita
Owner and Director (USA)
Istruzione primaria/secondaria, 2-10 dipendenti
Ha utilizzato il software per: Più di 2 anni
Didn't want to make the change.
Commenti: With KidKare I am able to produce menu's, accounting reports, financial reports, parents statements, and the best thing yet detail reports for my tax consultant which I use to do on Excel. I know I am very pleased using the system. I can even use the system on my cell while taking a break during a meeting away from my facility - convenience is everything!
Aspetti positivi:
When I switched from Minute Menu I was terrified that this new system would be a nightmare to use, learn, and manipulate to fit my program. Little did I know after using the software that I would love it even more than Minute Menu. Yes there were some glitches in the beginning, but customer service was dead on it and cleared problems asap. Once I learned how to operate the system I was out training other providers that were as terrified as I was.
Aspetti negativi:
When printing a menu I have too much wasted white space even after clicking on the arrow to hide the drop-down questions of which report to print. I do miss under the child's information Minute Menu would show the years and months age