Reputation
Cos'è Reputation?
Reputation.com offre la piattaforma di gestione della reputazione online, leader della categoria, per le grandi aziende con più sedi. Aiuta le aziende a monitorare e migliorare le valutazioni e le
Scopri di più
recensioni online, migliorare l'esperienza del cliente e stimolare il traffico, le visite e le entrate.
Mostra meno
Chi utilizza Reputation?
Non specificato dal fornitore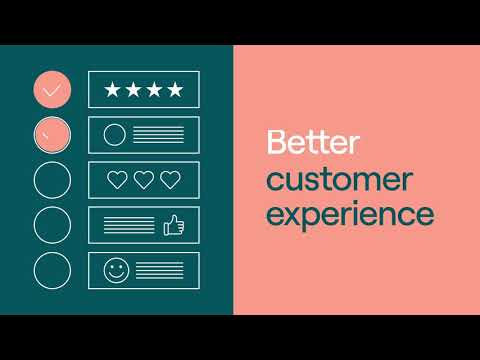 Hai dubbi su Reputation? Confrontalo con una delle alternative più diffuse
Non disponibile nel tuo paese
Versione gratuita
Prova gratuita
Versione gratuita
Prova gratuita
Becca
Marketing Director (USA)
Utente LinkedIn Verificato
Proprietà immobiliari, 201-500 dipendenti
Ha utilizzato il software per: Più di 2 anni
Reputation.com makes it easy to manage your business!
Aspetti positivi:
I love being able to manage our multiple locations' listings and social media.
Aspetti negativi:
At times there can be challenges with initial setup, but the processes have improved.
Risposta di Reputation.com
10 mesi fa
Hi Becca, Thank you so much fro taking time to share your experience with Reputation. We appreciate your feedback. Have a wonderful day!
Matthew
Digital Marketing Manager (USA)
Settore automobilistico, 501-1.000 dipendenti
Ha utilizzato il software per: Più di 2 anni
Alternative considerate:
A Solid Partner For Your Business
Commenti: We've had a very positive experience with Reputation.com since inception. That is why we continue to open the door to new rooftops using this platform. It's easy to set-up, easy to use and they continue to look for progress with their platform. It's not a stale/static product by any stretch of the imagination.
Aspetti positivi:
Reputation.com has been a part of our portfolio for 6+ years and has expanded across multiple rooftops over those years. It's an easy to use and understand platform that continues to update and evolve its offerings to include the latest relevant information to help you monitor and manage your online listings, customer sentiment and social media pages.
Aspetti negativi:
As they expand the platform, it's become very built out versus what it was just a few years ago. Moving around in the platform isn't as easy as it once was, but that's most likely due to user error and comfortability with new features.
Tiffany
Digital Marketing Director (USA)
Proprietà immobiliari, 501-1.000 dipendenti
Ha utilizzato il software per: Più di 1 anno
Neutral
Commenti: Dealing with accounting has been the worst experience I've ever had with any accounting team. I've been on this product for over a year now and not once have I received a correct invoice. The amount of time I've wasted going back with accounting is insane and they are not clear about what is wrong.
Aspetti positivi:
I love the reporting aspects. I am very happy being able to pull metrics on reviews and surveys. This really helps us make changes and improvements within our company. The word cloud and key word summary are the two most important surveys I have and they are proven very useful. The review response feature has also been very helpful and saved us a lot of time.
Aspetti negativi:
It seems that the functionality breaks semi-often. When we put out a survey the results don't always come in for us to see them. The social media tools could be better. I would love to see a planning/grid option for Instagram. This would help us manage this better. Also, the set up process for our survey program was very taxing. Plus their help desk was not very proactive about fixing the product for us. It can take weeks to get a survey functioning properly.
Tyler
Social Media Specialist (USA)
Marketing e pubblicità, 10.000+ dipendenti
Ha utilizzato il software per: Più di 2 anni
Alternative considerate:
Wonderful Product with Great Flexibility
Commenti: I have had amazing experiences with Reputation. Sometimes there can be some small quirks or glitches in the software, but the benefits have absolutely outweighed the negatives. I have had other social media management platforms reach out, but no one has yet been able to offer everything that Reputation has.
Aspetti positivi:
I love the content library and user system! This makes Reputation stand out from all the other third-party social media softwares. This has allowed us to truly create content that is easily accessible to all users to be able to share with their social media audience. Reputation is always ever-expanding and constantly implementing new features!
Aspetti negativi:
The software can be glitchy every now and then, but overall this isn't such a detrimental issues.
Settore automobilistico, 51-200 dipendenti
Ha utilizzato il software per: Più di 2 anni
Alternative considerate:
Reputation.com Makes the grade
Aspetti positivi:
How it is organized, and how it helps me be more efficient by allowing me to manage all of my your social media activities easily, across all my locations, from a single platform.
Aspetti negativi:
Reputation.com is a very extensive product, so it can be overwhelming to learn it all at the adoption level. But as I used it more and more I have learned to make it my tools, and they have become invaluable! The integration with all the platforms - had a couple of glitches with a couple of the Social Media platforms at the beginning, but its functionality and the support team made sure it all came together.