Cos'è Figma?
Piattaforma basata sul cloud e on-premise che consente alle aziende di creare progetti personalizzati e condividere prototipi tra i membri del team.
Chi utilizza Figma?
Soluzione basata sul cloud e on-premise che consente alle aziende di tutte le dimensioni di creare progetti web personalizzati e condividere prototipi con i membri del team tramite collaborazione, registro attività, analisi/creazione di report e altro ancora.
Dove si può implementare Figma?
Basato sul cloud
Locale
---
Informazioni sul fornitore
Figma
Sede: San Francisco, USA
Disponibilità per Paese
Stati Uniti
Informazioni sul fornitore
Figma
Sede: San Francisco, USA
Disponibilità per Paese
Stati Uniti
Video e immagini di Figma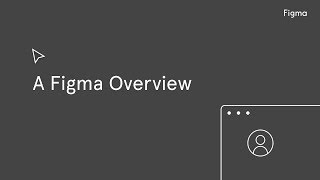 Confronta il prezzo di Figma con prodotti simili
Caratteristiche di Figma
Editing di immagini
Modelli di progettazione
Strumenti CAD
Strumenti collaborativi
Hadi
Software developer (Libano)
Utente LinkedIn Verificato
Software informatici, 2-10 dipendenti
Ha utilizzato il software per: Più di 1 anno
Best free design app
Commenti: I actually use it for everything, creating presentations, brainstorming with the team, even task management sometimes, and ofc app design
Aspetti positivi:
Basicly any feature offered by any competitor of figma can be found within official software feature or as a community plugin, best collaboration implementation with voice chat
Aspetti negativi:
Linux drsktop app build with electron, i personaly hate any software build with electron, I'm understanding that they need more work to handle another platform but still appreciate the hard work put on the webapp, it's pretty solid 👍
Utente Verificato
Product Owner (India)
Utente LinkedIn Verificato
Servizi e tecnologie dell'informazione, 10.000+ dipendenti
Ha utilizzato il software per: Più di 2 anni
Excellent design tool for wireframing, UX and UI designing.
Commenti: Its a great collaborative design tool which works seamlessly and streamlines the design process. It will definitely make your designing experience productive and enjoyable.
Aspetti positivi:
I have been extensively using Figma from last 3 years as a preferred design tool to create wireframes and UI mockups along with the design teams. If you need multiple team members to work on a design board simultaneously (in a real time collaborative way), this can be your go-to tool. It also provides in-app comment features, so business stakeholders can easily share their feedback on specific design component and design/product team can see those comments directly in Slack. For development teams, even though we often used 'Zeplin' to get corresponding CSS code snippets for design components but Figma also directly displays the CSS code for developer's ease. It's super intuitive and productive tool.
Aspetti negativi:
One big challenge of using Figma is that there is no offline functionality. Meaning, it requires an active internet connection while using this application and it makes it harder to work from remote locations where you might have internet connectivity issues.
Anna
Marketing (Australia)
Utente LinkedIn Verificato
Marketing e pubblicità, 2-10 dipendenti
Ha utilizzato il software per: 6-12 mesi
Terrible Customer Service
Commenti: Terrible. Customer service makes my blood boil. The software itself is ok. It's quite complex for an occasional user so I'd not recommend it.
Aspetti positivi:
Probably has some good features, but I haven't used it enough to really say.
Aspetti negativi:
Using Figma is not a core part of my work. However, from time to time clients and team members share wireframes or designs with me. To be able to comment or view these designs, at some stage I have created a FREE account. However, as a freelancer, I worked with many clients over the years and some of them give me a business gmail to use while I have worked with them. Because of this, I am unable to pinpoint when I created the account, everyone I might have collaborated with, and what teams I might be a member of. To my knowledge, I only made a couple of personal designs on Figma in the past couple of months. Recently my business structure changed, and my g-suite profile (with custom domain) that I created Figma with is now an alias of the G-suite of my new business. Because of this, logging in via Google profile no longer works. Reaching out to support with the email address that the account was created with is completely unfruitful. The contact person, [SENSITIVE CONTENT] is behaving like I am trying to fraudulently access a bank account, and it's not possible for me to answer her questions to unlock my account and access. Some of the questions (not all fit): - Date of account creation (estimated month/year - Approximate number of named .fig files owned/created by the account - Specific names or URLs of 3-5 .fig files - The names of other collaborators on your teams or files, the file or team you collaborate on - The last 4 digits and expiry of your payment method
jason
Digital marketer (Camerun)
Utente LinkedIn Verificato
Software informatici, 2-10 dipendenti
Ha utilizzato il software per: Più di 1 anno
Figma review 2022
Commenti: Figma is a magical web template designer that gives me the permeability to replicate my inner imaginations. I love this tool.
Aspetti positivi:
Figma offers cutting-edge web template design solutions which enable users to go beyond certain proximities. I won't really say it's easy ( because it caused me years to work comfortably with it), but It all depends on the type of mindset you have and the quality of experience you achieve while working with it. It offers excellent collaboration possibilities and has amazing pricing plans with trials attached. I just love this tool cuz, it allows me to create brainstorming IUs which I offer as extra services on freelance platforms.
Aspetti negativi:
Objects, features & functionalities are too tiny to locate and closed chocked-up. That requires much time to really figure them out. Figma desktop doesn't support Windows 7. Although this might be intended to get users to upgrade to more advanced versions of windows and perhaps enable them with a better work experience, however, some people just enjoy working with Windows 7 (for some reasons) and might not be able to use Figma. From my own perspective, I see this to be a sort of handicap
Proprietà immobiliari, 2-10 dipendenti
Ha utilizzato il software per: Più di 2 anni
Design Reimagined!
Commenti: Figma is the best design tool I've ever used and I would be extremely disappointed to not have it be part of my workflow. Powerful and seamless.
Aspetti positivi:
There are few products that I feel as strongly about as I do Figma. Figma is the perfect blend of power and ease of use. It has a much lower barrier to entry than Photoshop with all the power that you still need to produce beautiful interfaces.
Aspetti negativi:
The only complaint I have about Figma is that it can slow down a little when there are really large images on the art boards or when your artboards are really big.