Sage HR
Cos'è Sage HR?
Sage HR semplifica le risorse umane per i clienti in oltre 1.200 città in tutto il mondo. La piattaforma modulare di Sage HR include: gestione delle ferie, schede presenze, pianificazione dei turni,
Scopri di più
spese, prestazioni e reclutamento. La creazione di report di Sage HR offre piena visibilità della forza lavoro con una fonte di verità e l'app consente ai dipendenti di usufruire di funzionalità self-service online 24 ore su 24, 7 giorni su 7.
Mostra meno
Chi utilizza Sage HR?
Sage HR è la scelta ideale per le piccole e medie imprese che non desiderano utilizzare fogli di calcolo o documenti cartacei per gestire i propri dipendenti.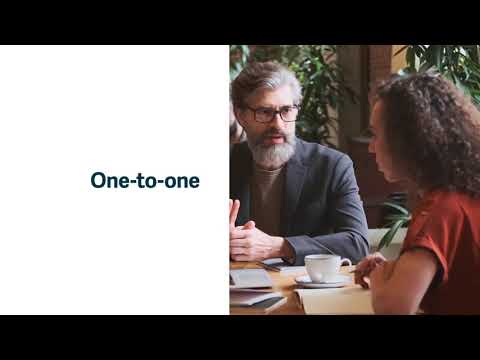 Hai dubbi su Sage HR? Confrontalo con una delle alternative più diffuse
Versione gratuita
Prova gratuita
Versione gratuita
Prova gratuita
Nicole
Business Manager (Nuova Zelanda)
Utente LinkedIn Verificato
Servizi e tecnologie dell'informazione, 2-10 dipendenti
Ha utilizzato il software per: 1-5 mesi
Alternative considerate:
Easy to set up and run
Commenti: Although we are only a small company, we were trying to manually record our employees' holiday and sick leave as well as days in lieu, but found that we were losing track of vital information. CakeHR lets us keep all this information in an organised way, and lets our employees also keep track of their accrued allowances, as well as requesting leave in a more formal and organised manner.
Aspetti positivi:
I really liked the choice of price points, depending on the needs of your business. The user interface is also intuitive, and the calendar integrates well with Outlook.
Aspetti negativi:
The trial version didn't have New Zealand public holidays automatically included, so I had to add these manually.
Risposta di HR Bakery
3 anni fa
Dear Nicole, I'm so glad to hear that you are enjoying your experience with CakeHR! There are a lot of features we keep updating on a weekly basis and, probably thanks to you, now we have possibility to import also public holidays of New Zealand. So now, for certain, you can refer us to your New Zealand friends and colleagues, we are all set :) With thanks, Viktorija
Vanes
Maschinenbauingenieur (Austria)
Settore automobilistico, 501-1.000 dipendenti
Ha utilizzato il software per: Più di 2 anni
Alternative considerate:
Sage HR eine moderne und einfache Zeiterfassungs Application
Commenti: Der Gesamteindruck von Sage HR ist im ganzen eher positiv zu sehen. Die einfache bedienung der Oberflächen in bereichen woe Zeiterfassung,Lohnverrechnung,Personalmanagment und Urlaubsanträgen sind sehr einfach zu bedienen.Der Kundenservice ist sehr gut sowie das Preis/Leistungsngebot zu vergleichbaren Softwareprodukten.Mobile versionen werden angeboten und sind leicht implementierbar und sehr sicher aus sicht des Datenschutzes.ich würde es weiterempfehlen!
Aspetti positivi:
Sage HR war sehr leicht versändlich an unsere Kollengen gebracht und ist sehr bedienerfreundlichDer mobile zugangspunkt erleichtert den gebrauch für Homeoffice-aktivitäten um einiges.Es gibt sehr wenig ausfälle der Software, Programmfehler werden schnell behoben.Der Kundendienst ist sehr bemüht und frundlichoptimales Preis Leistungs Angebot
Aspetti negativi:
Die Bedienöberfläche im Urlaubsantragssegment ist manchmal verwirrend und hängt sich aufVorgesetzte bekommen anträge für die MS-Outlookschnottstelle zu Sage sehr verspätetÄnderungen der Schreibzugriffe bei Zeitänderungen für verschiedene Mitarbeiter / hierarchien sind mühsam
Antonio
Head of I.T. (Spagna)
Prodotti chimici, 51-200 dipendenti
Ha utilizzato il software per: 6-12 mesi
Looks great and offer many modules and but the functionality of most of them is very basic.
Commenti: Certainly cakeHR solves part of the management of my company's talent department, but it is still far from being a suitable software for companies with more than 50 employees.

Changing any software in a large organization is complicated and I believe that CakeHR has a great potential to be exploited, so I still hope that they will listen to the users' suggestions and implement the requested functionalities.

It would be a good thing if they published the roadmap so that we could know how they are going to develop the product.
Aspetti positivi:
The user interface of the web application is nice. It is easy to use by employees for absence requests. The calendar view is very convenient to see at a glance the planned absences. The talent department likes the performance module.
Aspetti negativi:
General: The administration of the system is difficult. It is not prepared for companies with more than 50 employees because any type of grouping has to be done employee by employee, among other thigs. Support: It is disconcerting, sometimes responding quickly and providing some solution, but most of the time, besides responding late, it gives the feeling of unprofessionalism. Interface: Apparently it is nice, but there are some views, such as the user profile management, where they are limited to show in a single column each one of the fields, which makes very uncomfortable the information visualization. Document management: It is extremely basic and not very efficient. It becomes chaotic. Absences: It more or less works well, although as always, with little flexibility, burdening the talent department with avoidable tasks. Expenses: The same, very basic implementation. For us to be able to use it in my company a couple of additional fields are needed (name and VAT number of the provider) which they promised to add before the second quarter of 2019 but have not yet done so. In general there are few updates. I feel that they were adding new features more frequently at the beginning of the year. Mobile application: It is very basic, almost no functionality. You can't clock in/out from the app, which is essential these days for employees who move around. From support I was told to access the web application from a mobile browser... API: Very basic and incomplete.
Veronoca
Administrativa (Spagna)
Amministrazione pubblica, 5.001-10.000 dipendenti
Ha utilizzato il software per: Più di 2 anni
Software integral completo
Commenti: Por lo general es un producto que yo recomendaría sin lugar a dudas, fácil y rápida integración y sistema de informes semcillo
Aspetti positivi:
Lo más efectivo del programa es su fácil implementación, incluso en organizaciones grandes, su parametrización es sencilla y rápida.
Aspetti negativi:
Lo menos positivo de este producto es la gestión de los días libres. En el caso de organizaciones que trabajen con tiempos de sprint y con una gestión flexible del tiempo no es tan efectivo como deberia
Vershley
IT Consultant (Mauritius)
Software informatici, 11-50 dipendenti
Ha utilizzato il software per: Più di 1 anno
Appropriate for companies that want one system for whole HR/payroll process
Commenti: Good experience so far. Does lack some out of the box functionalities but can be customized. But the team is having fun with the system so far.
Aspetti positivi:
Navigating through the system is very easy and does not necessarily require full training before the end user starts using it. The reports and dashboards are on point for higher management for decision making. And simple requirements can often be easily implemented by the administrator.
Aspetti negativi:
If the system is not properly maintained, the data can quickly become irrelevant and reports are no longer accurate. The should be a team to maintain the system and make sure all data being entered by the employees are correct and regular. For small companies with only a few employees this can be a difficult task.