Quickbooks Point of Sale
Cos'è Quickbooks Point of Sale?
Chi utilizza Quickbooks Point of Sale?
Sistema per la gestione dei punti vendita di imprese di piccole dimensioni utilizzato in vari settori.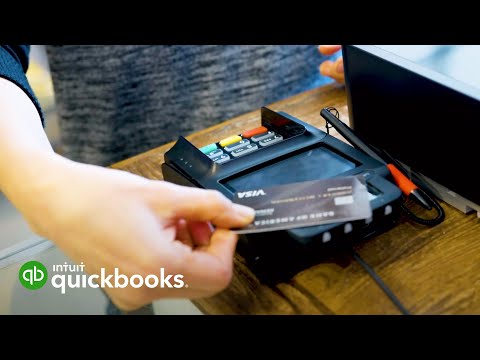 Hai dubbi su Quickbooks Point of Sale? Confrontalo con una delle alternative più diffuse
Non disponibile nel tuo paese
Versione gratuita
Prova gratuita
Versione gratuita
Prova gratuita
Alternative a Quickbooks Point of Sale
Recensioni su Quickbooks Point of Sale
Ha utilizzato il software per: Più di 2 anni
Great tool for business, has some irritating features.
Aspetti positivi:
This software can handle TONS of inventory. We have used the software for over 12 years, and now have over 15000 unique items. Each one is able to track purchasing history, selling history, even details down to the name of the customer who bought this item in march of 2005, what he paid, and what else he bought on the same ticket! We use it a lot for warranty issues, as we're able to see if someone truly bought an item from us, or if they bought it online, and are just trying to get us to fix it for free. Super useful!
Aspetti negativi:
Once you start, you cant stop... Well, that's probably true of any POS system. You end up with too much data to lose, so I couldn't change now even if I wanted to, not that I do. The real problem with being stuck is that you have to pay up for it. Every year, they stop supporting the version from 3 years back. I.e., in 2018 they stop supporting the 2015 version, in '19 they will stop suporting '16, etc. So, you're just fine until windows does some auto-update in the middle of the night. You come in to find out you can't run your business. So, you call support. Support tells you that your version is no longer supported, and it'll be cost per register to upgrade to the current version. Then you're good for another 2 years. We've done this for over 12 years. It's the same song and dance every time. Now I know, and I can budget for it. All in all, it's worth every penny. I've yet to find anything else that can handle such a large selection of inventory, with so much adaptability, for the price. Just know that the price is hardly a 1-and-done thing.
Moda e articoli di abbigliamento, 2-10 dipendenti
Ha utilizzato il software per: Più di 2 anni
Fonte: SoftwareAdvice
QuickBooks POS - not good for Retail, but anything else maybe
Commenti: I generally liked the QB POS software and what it did for us, ... but we grew out of this. Ideally this would be great for a small business that had fixed assets that didn't change and if the SBO didn't want to pour out too much money for a POS.
Aspetti positivi:
1) They release a new product upgrade every other year so there is no need to update your computer software every year. The upgrades are not necessary, but upgrades to provide more features. 2) Everything is backed up to a single database file on the computer; so in the event of a computer crash as long as you're backing up the QBPOS db, you can re-install the software, re-point the db file and get going again. 3) It's easy to use and navigate. 4) Does not require internet connection if the internet goes down 5) Great reports 6) A great company, with solid reputation, with a good name brand product
Aspetti negativi:
1) Customer support is great, but you have to pay for it. I learned to reach out to 3rd party companies for Support. that seemed more eager and 2) Does not integrate with an online store presence. For our online store each time someone purchased something online we had to update our instore inventory; and vica-versa. 3) The software upgrade is a little pricey for 1 upgrade. I remember it was affordable for an upgrade for me; and we only had 1 POS computer & 1 seat. If we had 2 computers it would have been more expensive. 4) Constantly trying to add new inventory and remove old inventory was kind of a hassle. If your business had fixed assets then ideally this would be a good solution. 5) If your computer crashed or you need to get a new computer, you would have to setup the new computer and reinstall the software on the new computer along with the help of QB POS Tech Support. While this in itself wasn't bad it was trying to schedule a time that they were open and the store wasn't open so I could fix this.
Christopher
Independent Distributor (USA)
Utente LinkedIn Verificato
Industria edilizia, 2-10 dipendenti
Ha utilizzato il software per: Più di 2 anni
My swiss army knife
Commenti: Its my go to book keeping tool I have used it I "Trust" it and would highly recommend it to any business no matter the industry or size .
Aspetti positivi:
Easy to understand so its easy to train new users I have used this software in my construction business and a store manager it easily helps me manage multiple pos devices both in store and in the field making tax forms and reports quick and easy to create .
Aspetti negativi:
There is a learning curve for some uses of the software
Risposta di Intuit
4 anni fa
We're proud to be backing Pace Products inc, Christopher. Thank you so much for sharing your lovely review with us, as it's wonderful to hear that you find the program so easy to use. I want to ensure you have all of the resources you need to help those you train get past the learning curve that is usually associated with a new program. For this reason, I encourage you to check out the QuickBooks Community website. It's a resource hub filled with a wealth of self-help knowledge articles that cover a wide range of QuickBooks-related topics. The following link will take you there: https://quickbooks.intuit.com/community/US-QuickBooks-Community/ct-p/community-us Additionally, here's another link that will take you to a list of video tutorials that also cover many of the various features QuickBooks has to offer: https://www.youtube.com/playlist?list=PLVxBmyedTVhTRQRYeZJfVBpz_12zwHc6Z Thank you again for reviewing our software, Christopher! Clay, The QuickBooks Team
James
IT Manager (Canada)
Utente LinkedIn Verificato
Vendita al dettaglio, 11-50 dipendenti
Ha utilizzato il software per: Più di 1 anno
Alternative considerate:
Best and Easiest POS
Commenti: We use QuickBooks point-of-sale at work every day. It holds our inventory of over 2 million items. It's rugged, and never let you down. Finding mistakes that your employees made is super easy, and easy to rectify. Whether you are computer savvy, or just using a computer for the first time, You'll be able to use QuickBooks point-of-sale you'll be able to use QuickBooks point-of-sale
Aspetti positivi:
I love how this point of sale is fully customizable to the customers needs. It offers everything you could want in a point of sale system. From sale orders to layaways, with QuickBooks point-of-sale you'll be ready to sell within hours of super simple setup.
Aspetti negativi:
QuickBooks point-of-sale was quite costly to purchase all at once. But you only have to pay once.
Vendita al dettaglio, 2-10 dipendenti
Ha utilizzato il software per: Più di 2 anni
D cent POS software for the money but definitely could be better.
Commenti: It runs my business
Aspetti positivi:
Seamless integration with Quickbooks and fairly simple setup as well as fairly inexpensive software are the best features.
Aspetti negativi:
Poor search features in make a sale and goofy differences between make a sale and sales order screens make it obvious that this is somewhat of an afterthought for QuickBooks.
Risposta di Intuit
4 anni fa
Happy Tuesday, Weldon. We love hearing about how we can improve the product, and interface suggestions are always very much appreciated. I'd be glad to pass your feedback along to the engineers directly, as they frequently review customer feedback when developing new features/enhancements. When you get a bit of downtime, please send your ideas to me in an email ([email protected]). I'll forward them on your behalf, and will keep a lookout for your message. In the meantime, I encourage you to explore the Point of Sale Resource Center at https://quickbooks.intuit.com/point-of-sale/customer-resource-center/. There you'll find expert advice, articles, and workflow tips on the small business fundamentals, with a focus on the Point of Sale product. Until we chat again, wishing you all the best! Jess, The QuickBooks Team