UKG Pro
Cos'è UKG Pro?
Ultimate Software si impegna a mettere sempre al primo posto le persone. Questo principio fondamentale guida la creazione della sua premiata tecnologia di gestione delle risorse umane, delle buste
Scopri di più
paga e dei talenti; un servizio clienti leader del settore; e una cultura incentrata sui dipendenti. La Ultimate è stata classificata tra le prime 25 nella lista annuale delle 100 migliori aziende per cui lavorare di Fortune dal 2012, oltre a essere stata nominata n° 1 da Fortune come miglior posto di lavoro di grandi dimensioni nella settore tecnologico per quattro anni consecutivi (2016-2019).
Mostra meno
Chi utilizza UKG Pro?
La sua soluzione UltiPro è principalmente indirizzata ad aziende con oltre 100 dipendenti in tutti i settori.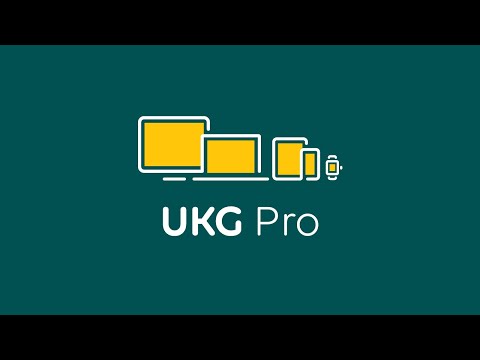 Hai dubbi su UKG Pro? Confrontalo con una delle alternative più diffuse
Non disponibile nel tuo paese
Versione gratuita
Prova gratuita
Versione gratuita
Prova gratuita
Nessuna integrazione trovata
Anthony
Business Development
Utente LinkedIn Verificato
Consulenza manageriale, 2-10 dipendenti
Ha utilizzato il software per: 6-12 mesi
Great payroll software as an alternative to QB
Sottotitoli in italiano disponibili nel lettore video
N Armand François
CEO (Burkina Faso)
Utente LinkedIn Verificato
Elettronica di consumo, 2-10 dipendenti
Ha utilizzato il software per: Più di 1 anno
Alternative considerate:
I'm very satisfied
Aspetti positivi:
It's a really great application, it makes my work on the human resources side much easier
Aspetti negativi:
I haven't seen anything negative yet. Super great for me
Chelsea
Director, HR (USA)
Biotecnologie, 201-500 dipendenti
Ha utilizzato il software per: 6-12 mesi
Alternative considerate:
Over promise and under deliver
Commenti: I expected better customer service, less limitation and a more seamless transition. We sent the employee demographic report to UKG and they left off multiple employees, messed up the ID#'s and etc. So be sure to double check their uploads. Their staff is either not properly trained or understaff based on the service we received from them. Note that once you've launched your module, you only have 30 days with your consultant before they ghost you. Once that time period lapses, you have to put in tickets to get any issue resolved. Even issues that were caused during the implementation by the consultant, they will not fix it.
Aspetti positivi:
Great sales team. Some modules were easier to launch than others. Nice people. Definitely a software that is in demand so they have plenty of clients.
Aspetti negativi:
As titled, probably the worst implementation I've ever rolled out. I've launched at least 3 different vendors in my career and never have I experienced such terrible customer service. Definitely not apart of UKG's goal. Wait time was obnoxiously long. We were told in [SENSITIVE CONTENT] that we could launch our Benefits module by [SENSITIVE CONTENT] We're in [SENITIVE CONTENT]and we've not launched all of our benefits module. Expect to add on 2-4 weeks to any wait time you have. Prepare to have multiple members on the employers side to help launch because you will have different UKG Consultants, Lead Integration, Account managers and etc. The initial calls you have with the consultants for the modules are a waste of time. They call just to introduce themselves and tell you how long the process is and then they schedule additional calls for implementation. I rather just skip to the implementation since you can also do the introduction during that call. You do not get fully trained on every module, they expect you to watch trainings or go to their UKG Community and see how other clients solve their questions/problems. So if you have a small team, steer clear from choosing UKG. Mobile app is very limited. This is also the ONLY way an employee can upload a photo. You cannot upload photos via the web, unless an Admin or HR uploads every employees photo. Mobile app is super archaic. The Time keeping system is in a different app called UKG READY but everything HR data is in the UKG Pro app.
Lydia
Senior Graphic Designer (USA)
Servizi ambientali, 201-500 dipendenti
Ha utilizzato il software per: 1-5 mesi
Not a fan of how this software is set up and designed
Commenti: Not a software I would have picked if I had say. It looks nice but is not user friendly with a lot of issues. Not a smooth enrollment.
Aspetti positivi:
Looks nice and updated. Cleaner look and newer.
Aspetti negativi:
It took me weeks to just get my self logged onto my account to do PTO. No one in customer service helped. They kept having issues with my email and password on their end. It was very frustrating with little to no help. Once I was actually logged in, every thing was incorrect, hours were missing, it was very difficult to use. Things are in places that you wouldn't expect. A lot of the set up didn't make a whole lot of sense. Our whole company had a long list of ongoing issues with the set up of this software for our payroll and HR. It's slowly getting better but the process has been painful and frustrating.
Isabelle
Talent Coordinator (Canada)
Vendita al dettaglio, 201-500 dipendenti
Ha utilizzato il software per: 1-5 mesi
Recent Company Switch to UKG Pro
Commenti: Overall UKG has cut down on some of the time it took our HR department to hire new employees on payroll, as the integration between onboarding, recruiting and PRO transfers that data. It is also an easier product for our end users to learn.
Aspetti positivi:
We recently switched over to UKG PRO from our legacy system and legacy ATS. UKG provides the functionality that we need all in one place and decreases the additional work we had to do. The integration between PRO and recruiting allows candidates to easily enter the database. The onboarding feature is very clear and improves the candidate onboarding experience. Everything from the branding to the setup is very customizable and allows you to set up the product exactly how you want it. In switching to their product, you are also provided with lots of additional support from your setup team, which is great.
Aspetti negativi:
There is some functionality missing from the recruiting module of UKG. At this moment, the texting feature is not available, which was a critical piece of our legacy ATS. There is also some other functionality, such as grouping questions together for a job posting that is not currently available. We have found we need to use external applications on top of UKG to be able to meet our recruiting and onboarding needs.
Jessica
Human Resources Business Partner (USA)
Utente LinkedIn Verificato
Trasporti/Trasporto merci/Ferrovie, 201-500 dipendenti
Ha utilizzato il software per: Più di 1 anno
Alternative considerate:
Love Ultipro- Only issue is reporting
Aspetti positivi:
Ease of use, customer service, great company! I love everything about them! Staff really go above and beyond. Have great retention tools for ongoing customers. They continue to be open to customer feedback as well.
Aspetti negativi:
Reporting. BI functionality is great for advanced users or companies with a designated HRIS team but if you are a small business (under 500), it can be difficult to simply get what you want quickly. Wish they had easy reporting (like SuccessFactors or ADP) and then BI for advanced users.