Chi utilizza CIMM2?
CIMM2 was built for the underserved market of B2B e-commerce, specifically targeting small to medium-sized distributors and manufacturers.
Cos'è CIMM2?
Unilog CIMM2 is a powerful, affordable cloud-based B2B eCommerce solution designed specifically for mid-market distributors, manufacturers, and wholesalers. We are the only platform that offers a unified commerce solution, bundling product data and content enrichment services with advanced digital commerce capabilities. Core components of the platform include PIM, CMS, the commerce module, site search configuration, event management, and a mobile app.
Dettagli su CIMM2
http://www.unilogcorp.com
Assistenza
Assistenza diretta 24 ore su 24
Online
Implementazione
Cloud, SaaS, Web
Dispositivi mobili - iOS nativo
Dispositivi mobili - Android nativo
Formazione
Di persona
Live Online
Webinar
Documentazione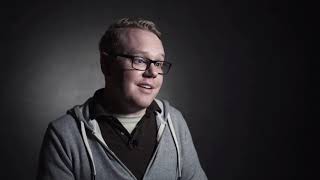 Play
Panoramica dei prezzi di CIMM2
CIMM2 non dispone di un piano gratuito e non offre una versione di prova gratuita.
---
Caratteristiche di CIMM2
Accesso da dispositivi mobili
Assemblaggio di componenti (kitting)
CRM
Email Marketing
Gestione SEO
Gestione dei resi
Gestione dell'inventario
Gestione delle promozioni
Gestione delle recensioni
Gestione multi-store
Marketing multi-canale
Modelli
Sicurezza dei dati
Recensioni su CIMM2
Stai visualizzando 1 di 1 recensioni
Brooke S.
Product Data Specialist
Produzione di apparecchi elettrici/elettronici, 1.001-5.000 dipendenti
Ha utilizzato il software per: Più di 2 anni
Valutazione complessiva

Facilità d'uso

Caratteristiche e funzionalità

Assistenza clienti

Rapporto qualità-prezzo

Consigliato
Fonte della recensione

Data della recensione: 6/3/2017
"CIMM2 is On the right track, but far from the finish line"
Commenti: The platform is a greatw ay to manage our retail website. However, if you should need anythign from customer support, you should probably try to just figure it out on your own. Once you submit a help ticket via e-mail, IF you hear back from support, it won't be for several days to a week or more. And should they actually help you overcome an issue, they won't offer any explanation. They just go in on their and and tinker around and then tell you it's all better. Not how to avoid the issue again, or how to fix it yourself.
Vantaggi: It has an intuitive design and is relatively self explanatory. Navigation is simple enough and it rarely crashes.
Inconvenienti: Customer Support is a joke. There are language barriers, as well as general negligence regarding issues which could be catastrophic for my company if not handles in a timely manner.
Risposta del fornitore
da Unilog Content Solutions il giorno 7/3/2017
Hi Brooke,
Thank you for taking the time to review CIMM2. We have reached out to your account manager to address the concerns you have. We value all customer feedback to a high degree.
Kindly,
The Unilog Team
Fonte della recensione

Data della recensione: 6/3/2017