APS Payroll
Cos'è APS Payroll?
APS ha una missione: semplificare la gestione degli stipendi e delle risorse umane. Offre a clienti e partner una tecnologia intuitiva che viene fornita con servizio e supporto personalizzati. Questa
Scopri di più
soluzione unificata è progettata per semplificare le attività di gestione della forza lavoro. Elaborazione degli stipendi in ore, non in giorni. Automatizzazione dei flussi di lavoro delle risorse umane per renderli più strategici. Innalzamento della qualità del ciclo di vita dei dipendenti con una piattaforma dotata di un singolo sistema. APS è il tuo partner per la forza lavoro.
Mostra meno
Chi utilizza APS Payroll?
APS serve le piccole e medie imprese che necessitano di conformità fiscale a pieno servizio e di un sistema unificato per la gestione di stipendi, risorse umane e presenze, fornito come soluzione SaaS conveniente.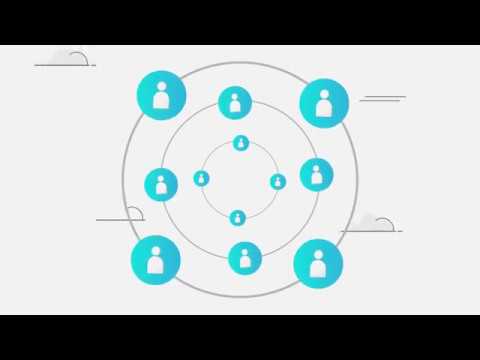 Hai dubbi su APS Payroll? Confrontalo con una delle alternative più diffuse
Non disponibile nel tuo paese
Versione gratuita
Prova gratuita
Versione gratuita
Prova gratuita
Alternative a APS Payroll
Recensioni su APS Payroll
Michele
Human Resources Administrative Assistant (USA)
Utente LinkedIn Verificato
Materiali da costruzione, 201-500 dipendenti
Ha utilizzato il software per: Più di 1 anno
APS meets all of our payroll needs. Great customer service and support.
Aspetti positivi:
I've been working with APS for almost two years and being my very first experience with a payroll software I found it very easy to learn. The way this software is built and organized makes it very easy to use it. This is particularly true when you are in need to create a report. In this case you can choose one of the several ready-to-use reports from the "Report Manager" option, or you can build your own customized report that best meets your needs. Additionally, to save time and efforts the report you created can be shared among several users in different departments. Another thing I liked about APS is the excellent customer service I received in all of the inquires and issues I encountered during my job.
Aspetti negativi:
What I liked least about this software is the fact that when you enter or modify any type of information there is no "safety net", meaning the system does not ask you to confirm your changes before leaving the tab you are in. By adding this extra step you will be "forced" to double check your entries and this can be very helpful in avoiding mistakes especially on sensitive information like bank account numbers, pay rates, or addresses. Another feature that could be implemented is to allow users to download raw data or .csv file directly from the "Analytics" tiles. Right now you can only display, look, and print the information but you cannot download the data in on Excel format. From an Human Resources standpoint it would very helpful to be able to download data such as Employee Turnover, New Hires by department, and Employee Count by month.
Risposta di APS
4 anni fa
Thank you so much for your honest and enlightening review, Michele. We really appreciate your feedback. We would love the opportunity to speak with you one on one and discuss your concerns. If you could please contact April Remedies, Success Manager, at [email protected] or 318-213-3263, she would be happy to talk further.
Mary
HR Director (USA)
Utente LinkedIn Verificato
Salute, benessere e fitness, 1.001-5.000 dipendenti
Ha utilizzato il software per: 6-12 mesi
So pleased to have found an affordable product that is robust and works as anticipated!
Commenti: As having transitioned to APS at the beginning of this year, we are still rolling out new functions within the APS product, but have had an AMAZING group of assigned (dedicated) representatives from the Project Manager and Sales Account Representative to our Help Desk team and the Benefits, HR, and APS Hire experts to help us through the transition, implementation, and 'de-bugging' journey!
Aspetti positivi:
Cost savings as compared to Kronos/Ultimate Software, ability to set up multiple EINs in payroll, and the development of the software from one inclusive database.
Aspetti negativi:
I would love to see that some of the reporting could be customized more easily to include all individual EINs/payrolls in a single report and would also like the benefits and PTO plans to be transferrable between locations when employees move and the record requires transferring.
Risposta di APS
anno scorso
Thank you so much for your wonderful review, Mary! We're glad to hear that APS has been a great fit for your company's needs. We're excited for you to roll out all of the functionality APS has to offer for easier payroll and HR. We will pass along your feedback regarding reporting to our development team. Thank you for being a valued APS customer.
Jibin
HUMAN RESOURCE PROFESSIONAL (UK)
Industria alberghiera, 501-1.000 dipendenti
Ha utilizzato il software per: 1-5 mesi
Alternative considerate:
APS Payroll system
Commenti: This software is user-friendly.One suggestion is please launch mobile app for this software.
Aspetti positivi:
This software is very user friendly.Almost all features are included in this software like payroll management, attendance management, performance management,asset management employee self service portal.I highly recommend this software.
Aspetti negativi:
Some options can include in the website.There is no link in the website for About us.Also no link for contact us.Most websites,in the contact us option, official mail id, contact number, office Adress,office working hours should be there.so customer can easily approach the team.
Software informatici, 11-50 dipendenti
Ha utilizzato il software per: Più di 2 anni
APS
Commenti: I love the customer service. They are extremely knowledgeable, friendly, quick to respond, and always trying to make the experience easier for you. Sometimes I think their hands are tied though.
Aspetti positivi:
I am able to run payroll faster. Love APS Hire and the onboarding of new employees.
Aspetti negativi:
I find that it is behind the norm for this type of service. Help center needs revamped for looking up (not the employees), and need to allow video uploads for new hires. Think outside the box on processing payroll, not everyone does it the same.
Risposta di APS
anno scorso
Thank you for your honest review, Phyllis. We're glad to hear that you're enjoying APS Hire and the quality of support. We appreciate your constructive feedback and will pass this information along. We will also make sure our Customer Success team reaches out to you to ensure you're getting the most out of your investment in the system. Thank you for your time and for being a valued APS customer.
Agricoltura, 11-50 dipendenti
Ha utilizzato il software per: 1-5 mesi
Love it so far
Commenti: Being able to combine payroll AND HR online is amazing. I love the reporting options I have and that I can still run payroll in house but have APS handle the taxes so they are done correctly.
Aspetti positivi:
I love the reporting options! There are so many great reporting options as well as the option to put together your own! I also like that you don't have to sign up for each module if you don't need it. If you are using the payroll module but don't want/need the HR or attendance module than you don't have to sign up for those. I also like that you have your own (small) dedicated support team instead of just calling in or doing an online chat with a random person. We have only been using APS for a short time but so far I love it much more than our previous providers which included Quickbooks and Sage.
Aspetti negativi:
You do several training calls and those can be a bit hard to schedule depending on scheduling conflicts on both sides but that would be expected anywhere..... There really isn't anything I can say I don't really like so far? Maybe the price? It is a tiny bit pricey... Especially for smaller companies.... The only other thing I would like to see would be a quicker processing time for direct deposit. Our previous payroll company was able to process same day which comes in very handy for us (especially during holidays) since we run payroll the following day after the end of our pay period.
Risposta di APS
3 anni fa
Your positive review is very much appreciated, Robin! We're glad to hear you're happy with the reporting options and your dedicated support team. Thank you for being a valued customer and we hope you continue to have a great experience with APS!